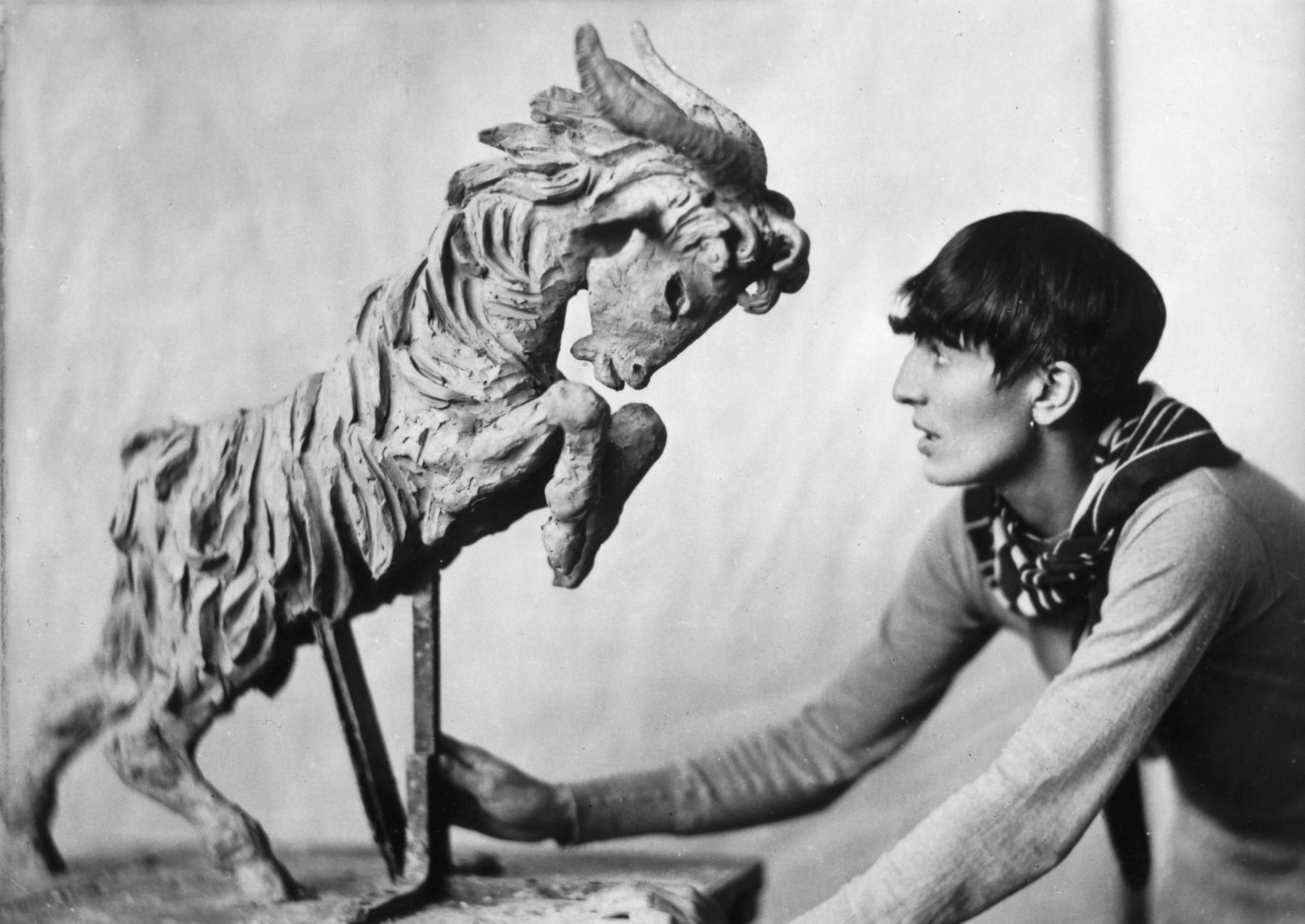 Special exhibition art museum
—
Renée Sintenis
–
Pioneer of sculpture
She was considered the face of the Weimar Republic and, with her fashionable short hairstyle, a model for the "new woman": Renée Sintenis, a pioneer of sculpture. Whether on a horseback ride in the Tiergarten or behind the wheel of her own car ̶ in 1920s Berlin, the tall and androgynous-looking artist made a big impression.
In her sculptural work, Sintenis preferred the small format. In small sculptures, she initially devoted herself to the female nude and soon mainly to animal sculptures. To follow her profession, she broke with her family.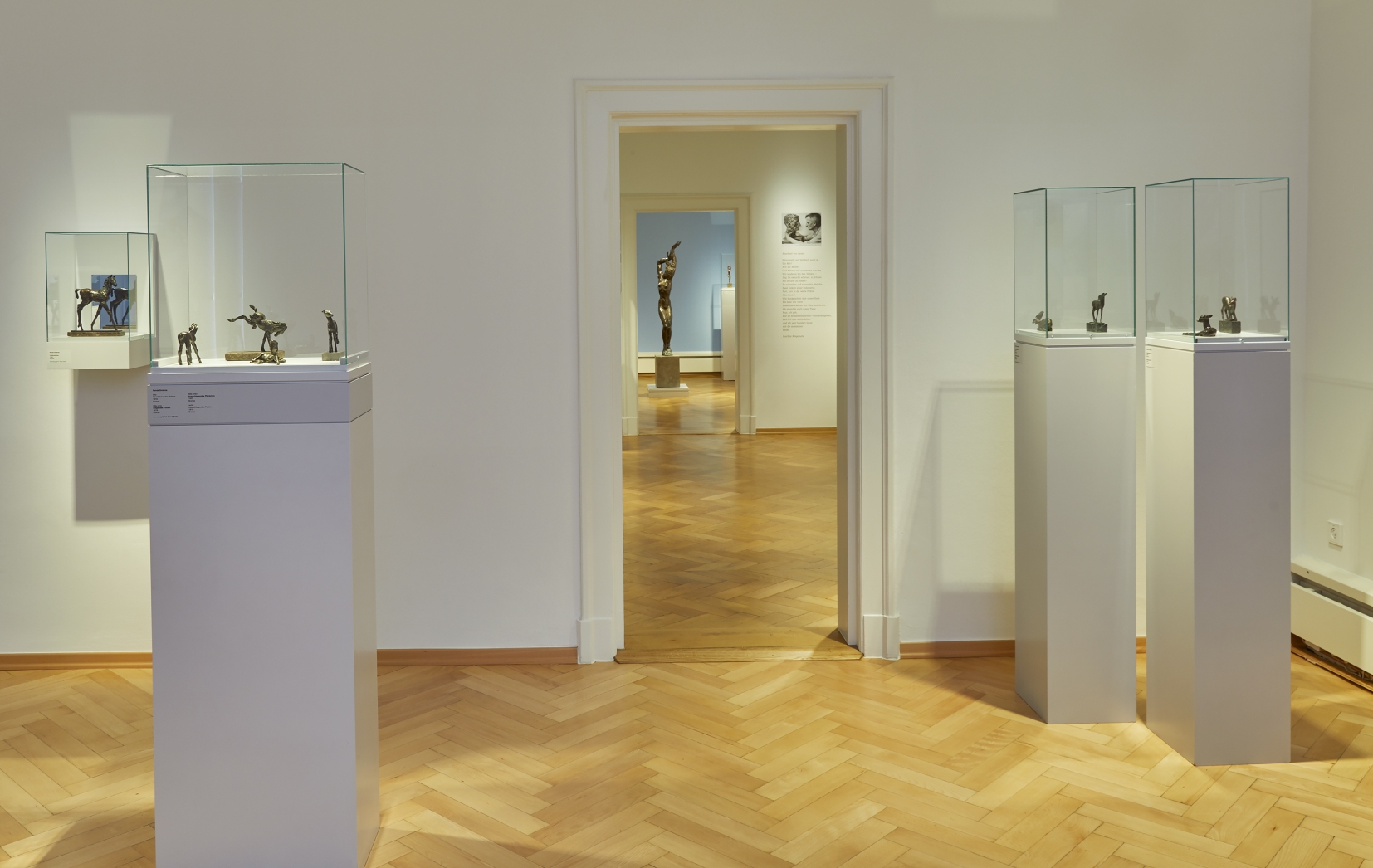 But the sculptor also knows how to illustrate the powerful forward dynamics of a polo player or the tense concentration of popular boxers. Therefore her trenchant, gripping portrayals of athletes are at the same time an expressive testimony to the sporting enthusiasm of the time. Penetrating self-portraits and the portraits of friends full of character, including the poet Joachim Ringelnatz, additionally promote interest in her artistic work. With the sculpture of "Daphne" the artist also creates one of the most impressive mythological embodiments of the time.
After drastic years of inner emigration, Renée Sintenis finally became an ambassador for the city she loved so much in the 1950s with her sculpture of the Berlin Bär (Berlin Bear). To this day, this creation remains a much sought-after and world-famous trophy of the Berlin Film Festival.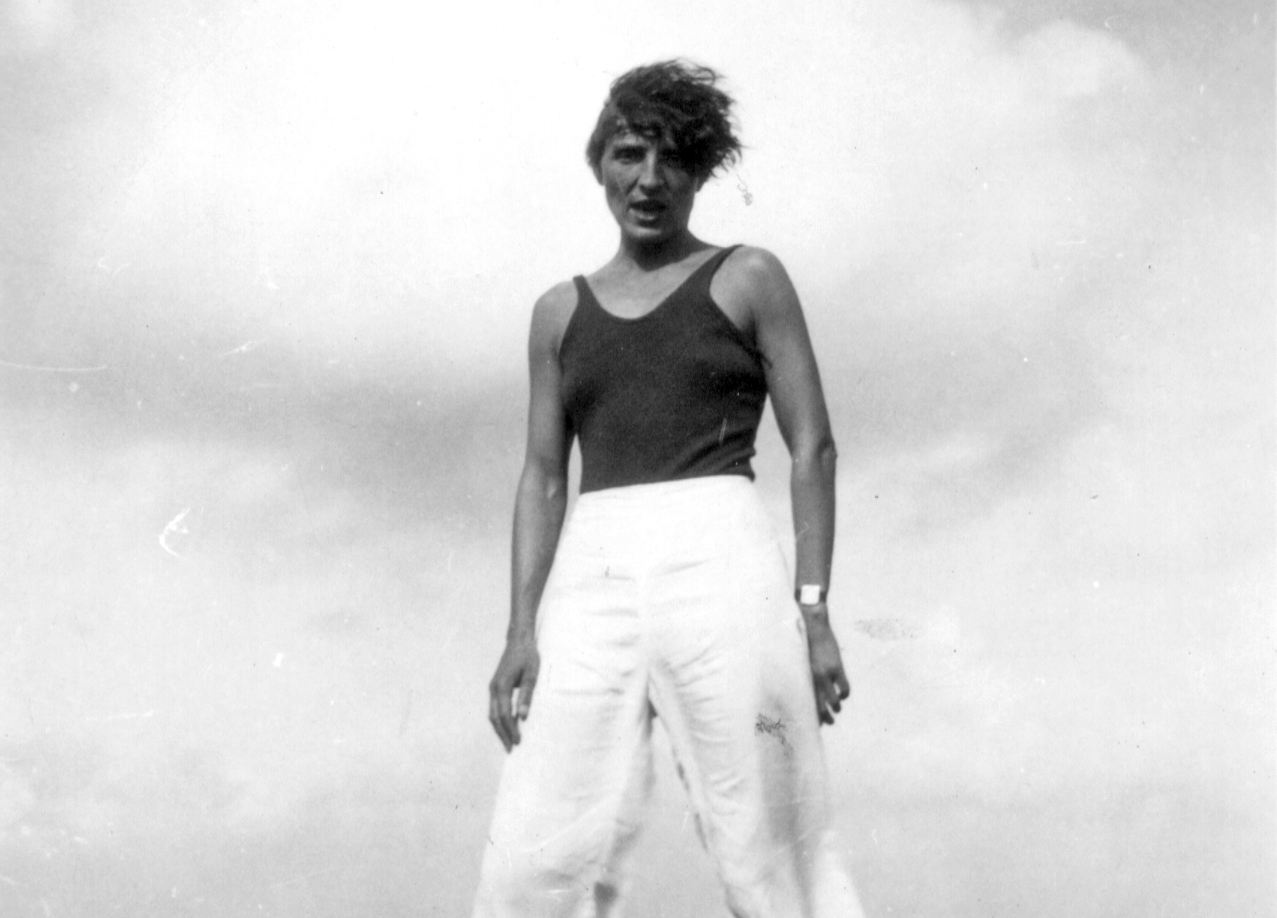 Header image: Renée Sintenis, Hunting Shetland pony, 1937, bronze, Photo: Bernd Sinterhauf, © VG Bild-Kunst, Bonn 2020
---
DIGITALES ANGEBOT ZUR AUSSTELLUNG
Literarische Führung
Mit Renée Sintenis durch die 20er Jahre: Selbstbewusste Frauen, neues Denken, die Liebe zur Natur – dies zeichnet das Werk von Renée Sintenis aus. In diesem Ausschnitt der Lesung mit Florian L. Arnold und Tini Prüfert blicken wir durch die Augen von Sintenis' Zeitgenossen auf die bewegten Zeiten, in denen die Künstlerin ihr Werk schuf.
---
MUSEUMSWERKSTATT FÜR SCHULEN UND KINDERGÄRTEN
Wir entdecken gemeinsam die Tierfiguren von Renée Sintenis. Die Pferde, Rehe, Elefanten wirken lebensfroh und voller Energie. 'Tiere machen', so nannte Renée Sintenis ihre Arbeit. Habt ihr auch Lust Tiere zu machen? Dann besucht uns im Museum!
Dauer: 1,5 Stunden
Leitung: Janina Schmid und Philipp Schneider
Haben Sie Fragen oder möchten das Angebot buchen? Schreiben Sie uns gerne eine Nachricht mit Ihren Kontaktdaten E-Mail
Guided Tours, workshops and events to the exhibition Renée Sintenis
Sorry, nothing to display.