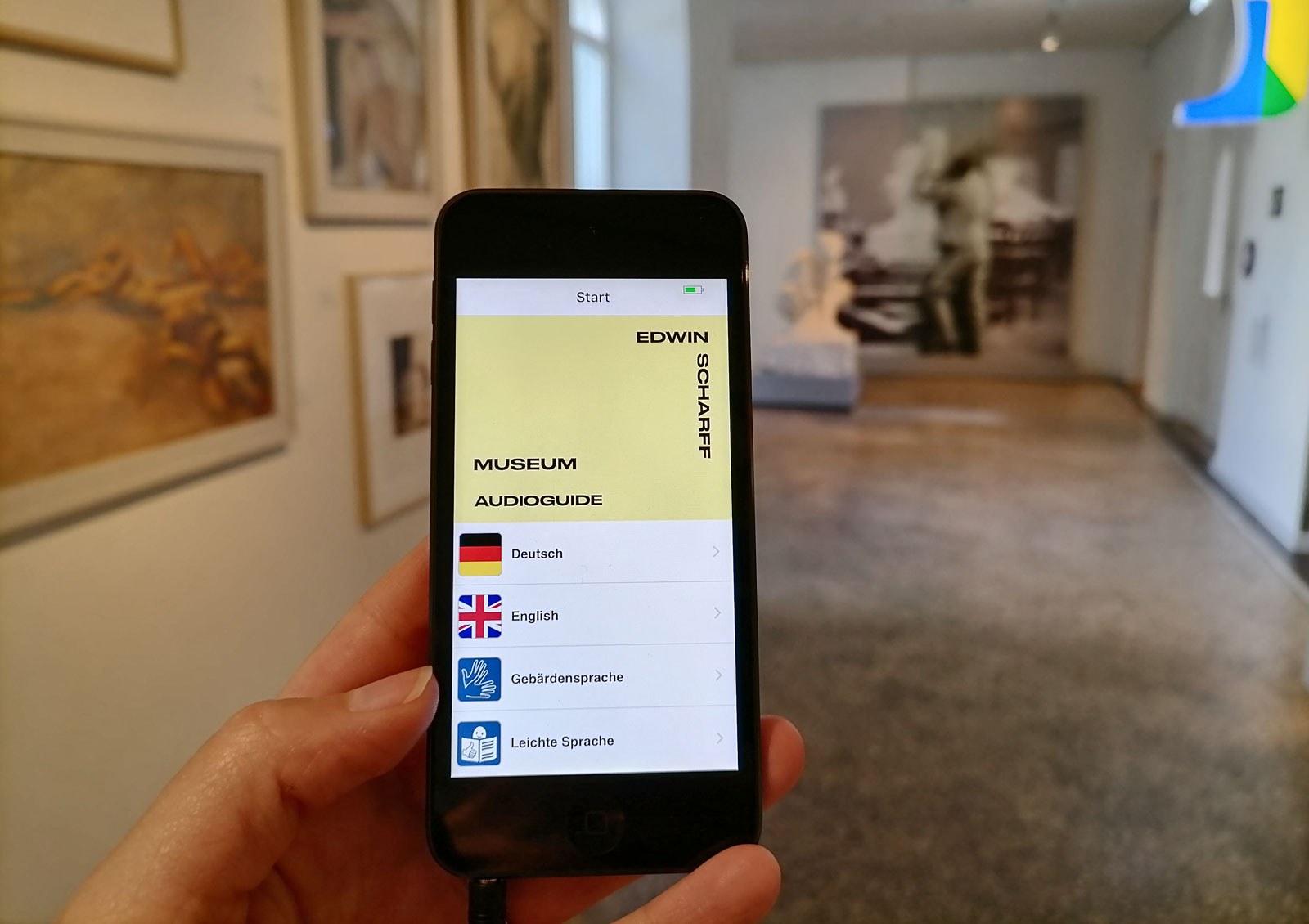 Our
MEDIA GUIDE AND MEDIA STATIONSin the art museum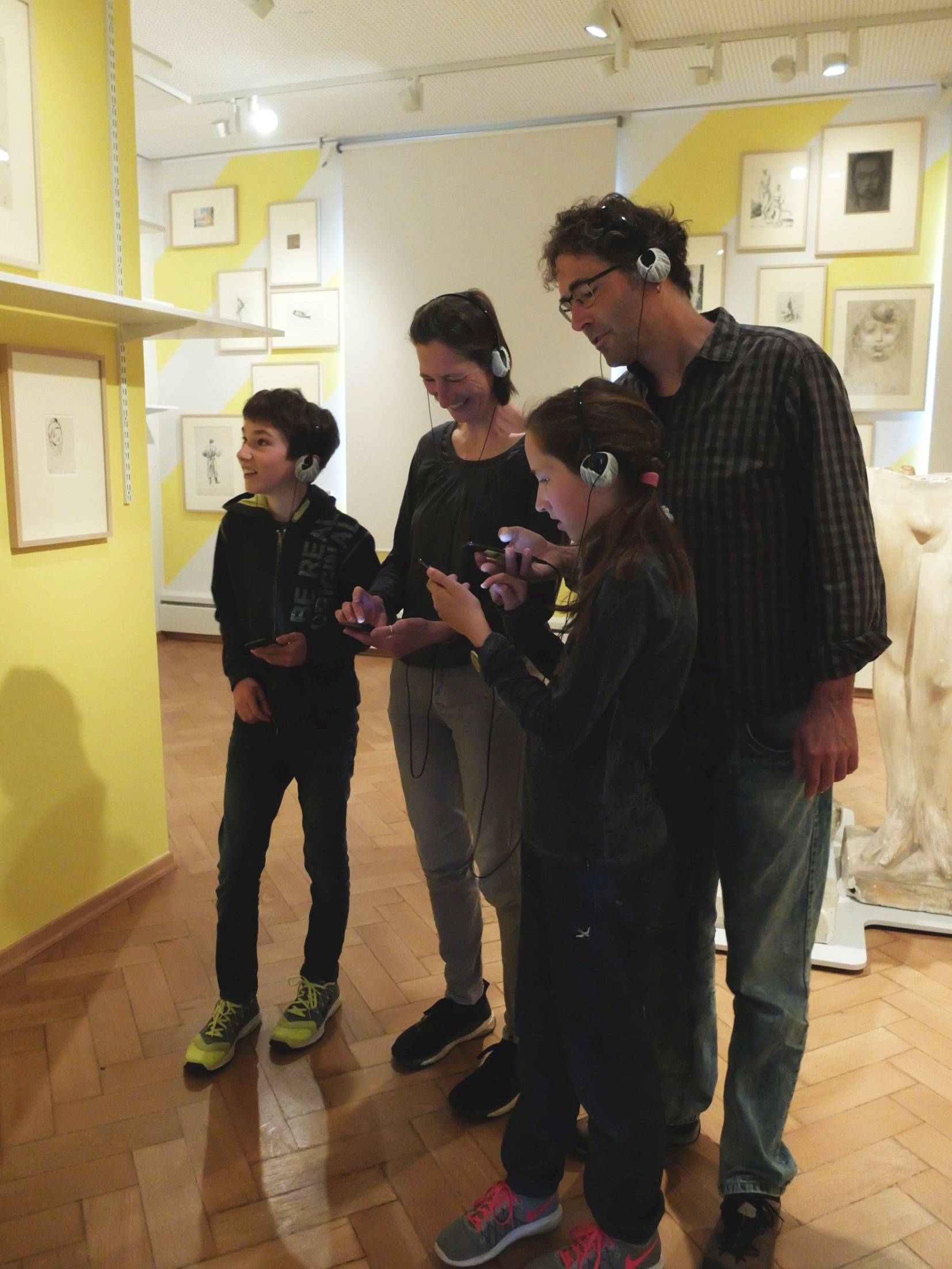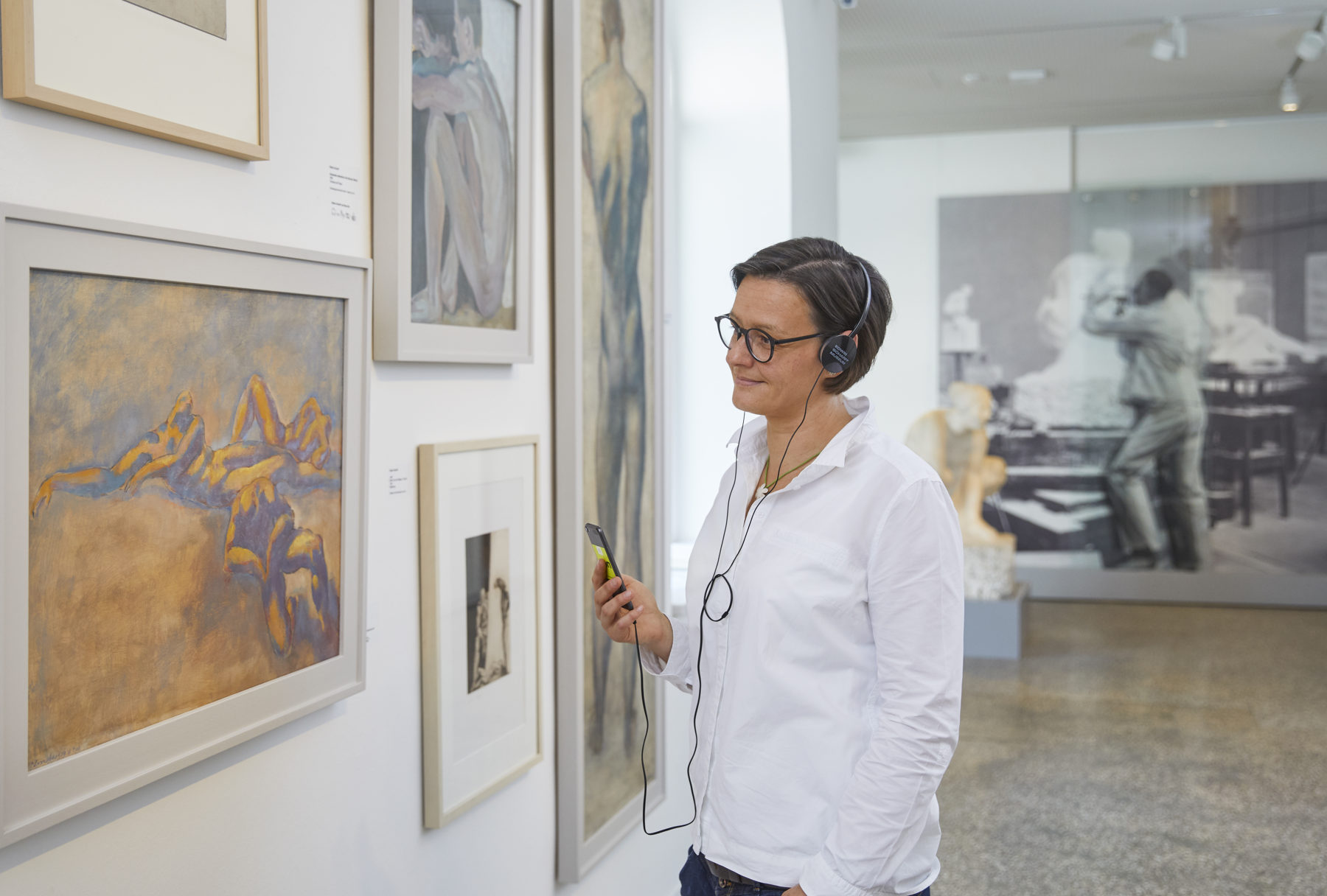 Media guide
Our media guide (iPod) will make your visit even more informative and entertaining: you will learn a lot of interesting facts about the museum, especially about the Edwin Scharff and the collection. See what Edwin Scharff, the penniless art student, wrote to a patron, or discover the stories behind some of the artworks
Our different tours at a glance:
Audio tour for young people and adults in German
Audio tour for young people and adults in English
Audio tour for blind and visually impaired people
Audio tour in easy language (German)
Audio tour for families with children
Tour with videos in German sign language
Loan or download
The media guide is available for free loan at the museum. You can also find the tour in German in the Google Play Store and the Apple Store.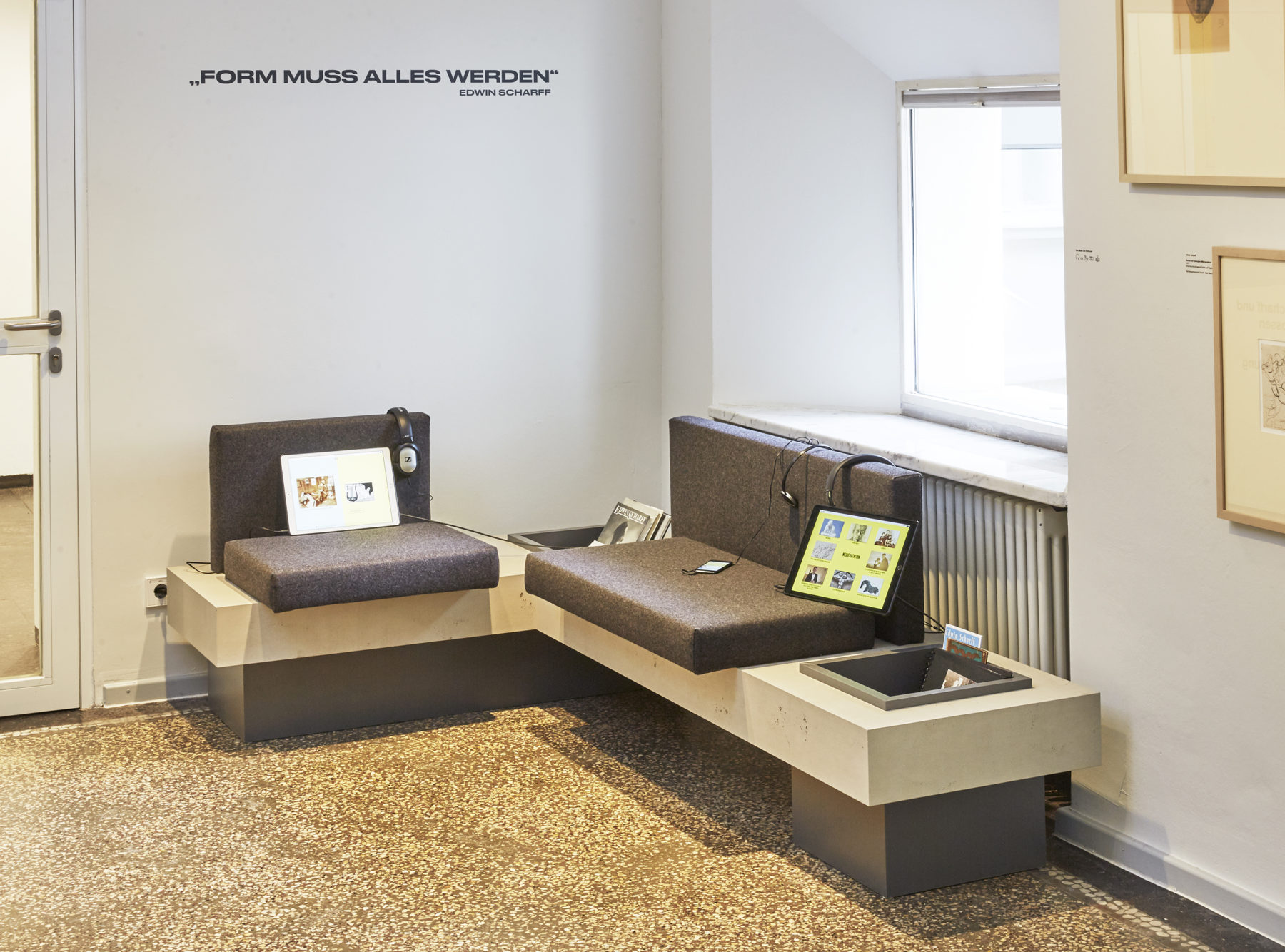 Media stations
Our media stations can be found in the permanent collection of Edwin Scharff and his contemporaries.
You can call up information about the exhibits and the museum's collection in the corridor and in rooms 2, 3 and 4. It is also possible to see what contemporary artists and experts think about Edwin Scharff.
Our media stations are an entertaining way of deepening knowledge about the exhibits and the subjects Edwin Scharff was concerned with. With the aid of audio and video clips, texts and pictures, the media stations provide vivid information about Scharff's life and work, together with general information about the history of sculpture and bronze casting.
Please note: The media stations are not barrier-free. However, they offer different access with text, audio and video contributions. Please feel free to ask us! Our team at the cash desk and the supervisory staff in the exhibition rooms will be happy to help you with the operation.