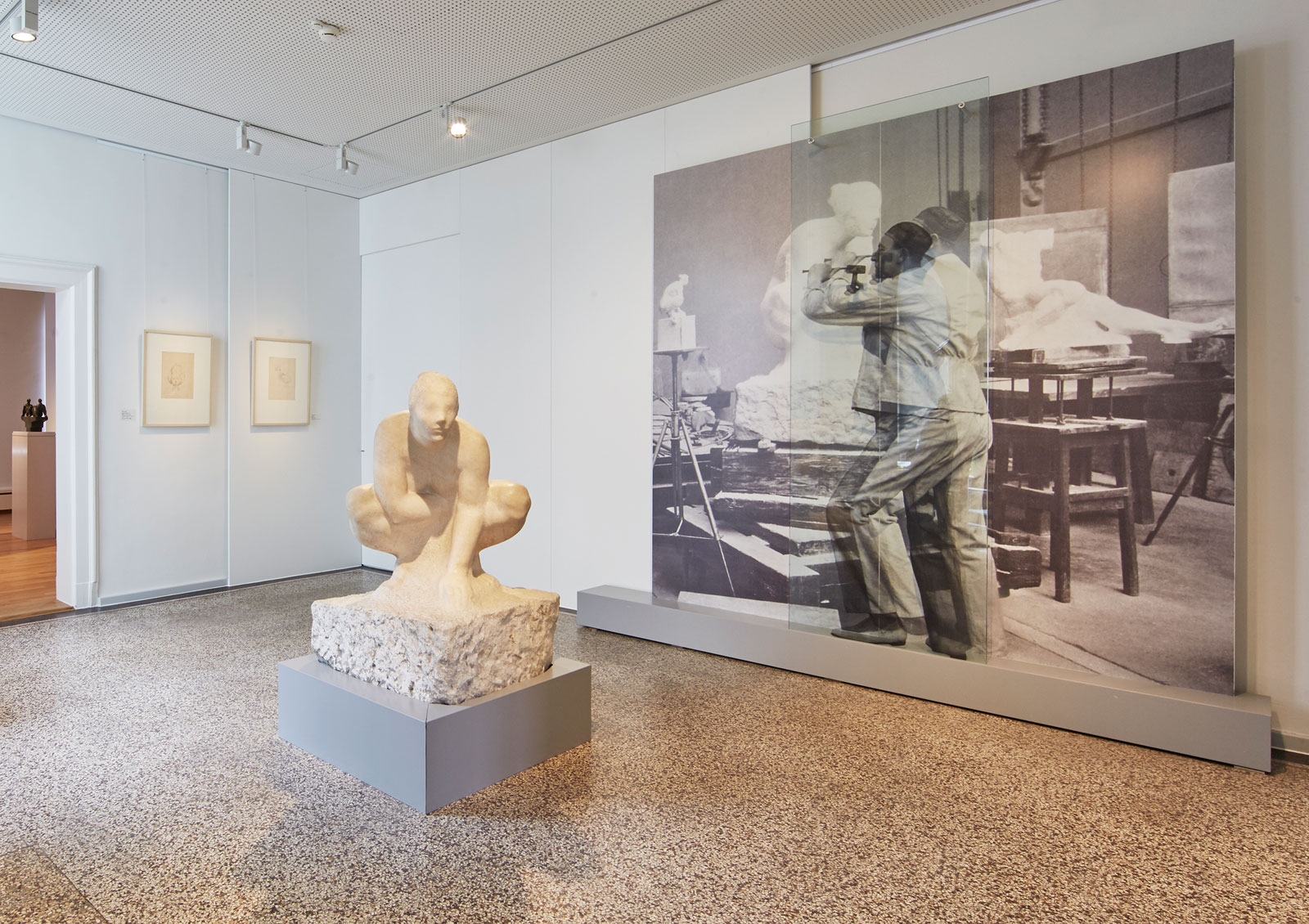 Welcome to the website of the
EDWIN SCHARFF MUSEUM
The Edwin Scharff Museum is a house for art lovers as well as for children and families. It is located on Petrusplatz in the middle of Neu-Ulm and unites an art museum and a children's museum.
Enjoy your visit online and at the museum
---
Reservation for the Children's Museum:
On weekdays, you are not obliged to book a time slot. However, if you have a longer journey, feel free to book a time slot for your visit by writing us your preferred date and time via esm-buchungen@post.neu-ulm.de.
On weekends, bank holidays and during school holidays, you are obliged to book a time slot.
Saturday, Sunday, bank holiday:
10 a.m. – 12.30 p.m., 12.30 p.m.– 2.45 p.m, 3 p.m. – 5.30 p.m.
Weekdays during school holidays:
Tuesday, Wednesday: 1 p.m. – 2.45 p.m., 3 p.m. – 5 p.m.
Thursday, Friday: 1 p.m. – 3.15 p.m., 3.30 p.m. – 6 p.m.
Please be aware that we will have to cancel your reservation if you do not arrive by 15 minutes past your time slot in favour of other guest.
Please move only in your visiting unit, e.g. with your family members. Please follow the directions of the cashier or educational team.
If you have any questions concerning your visit, please feel free to ask.
We look forward to welcoming you back in the museum!
You can find our opening hours here.
---
Current special exhibitions