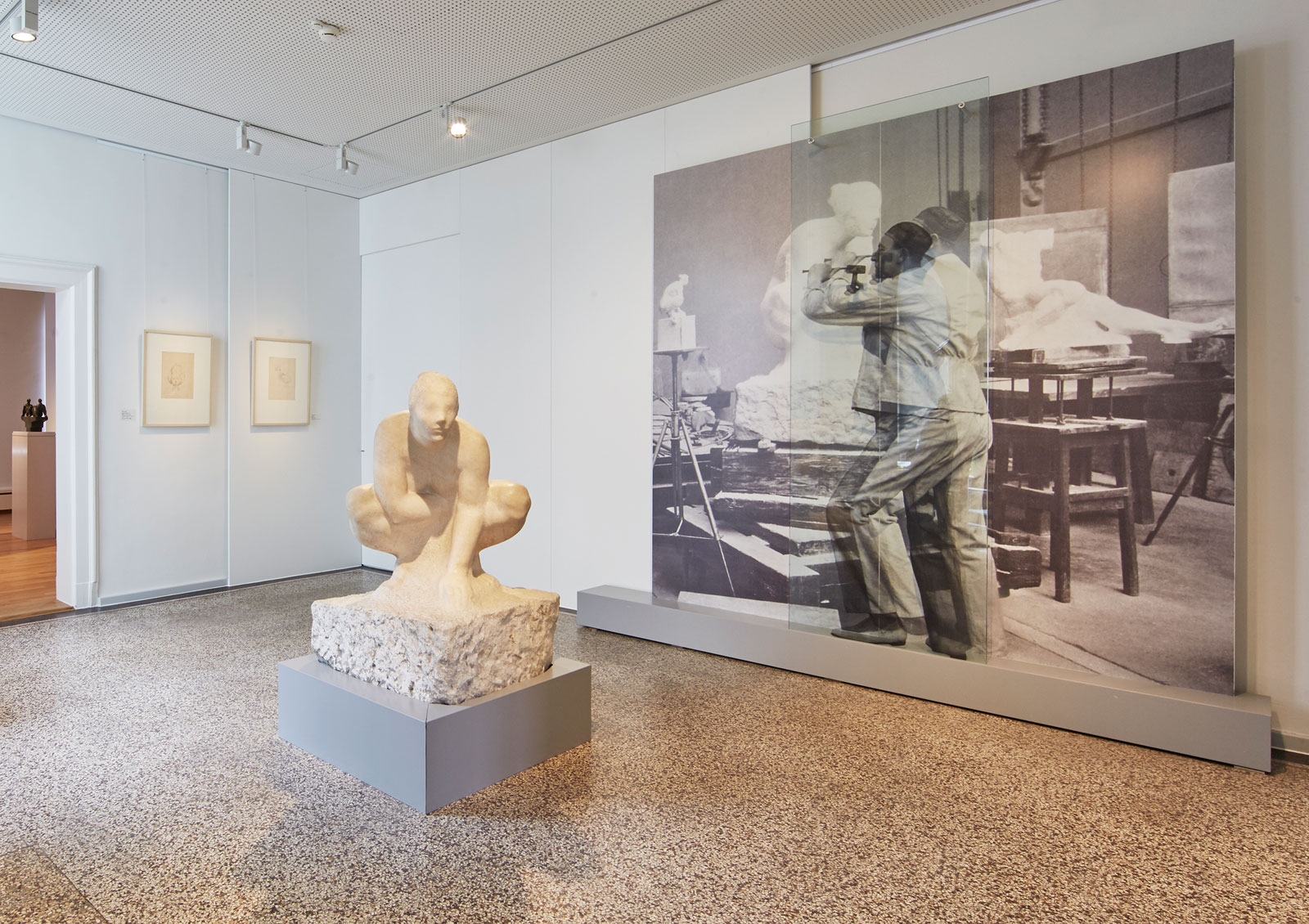 ---
Welcome to the website of the
EDWIN SCHARFF MUSEUM
The Edwin Scharff Museum is a house for art lovers as well as for children and families. It is located on Petrusplatz in the middle of Neu-Ulm and unites an art museum and a children's museum.
Enjoy your visit online and at the museum!
Information on Covid-19
It is very important to us that our visitors feel comfortable and safe with us! Therefore, there are still adapted conditions for your visit to the Edwin Scharff Museum.
Currently, you do not need evidence of a negative Covid test, vaccination or recovery for your visit.
For more information on the ease of restrictions that will go into effect the 18th of 2021, please visit the Neu-Ulm County page.
The mask requirement remains in effect.
Art Museum:
If there is an incidence rate of 50 or higher in Neu-Ulm, you must register to visit the Art Museum via
esm-buchungen@post.neu-ulm.de
or by telephone from Mondays to Fridays via +49 731 7050-2520.
We kindly ask for your full contact information.
Please check the current incidence rate before your visit. This can be found on the RKI website: RKI COVID-19 Germany (arcgis.com)
Children's Museum:
Please book a reliable two-hour time slot reserved for you to get access to the Children's Museum – regardless of the incidence rate – via
esm-buchungen@post.neu-ulm.de.
We kindly ask for your full contact information.
For the visit to the children's museum we ask for a registration at least 2 days in advance by e-mail. Unfortunately, we cannot guarantee timely processing for requests made at shorter notice. For this we kindly ask for your understanding.
Your booking options are:
Tuesday, Wednesday:
1 p.m. or 3 p.m.
Thursday, Friday:
1 p.m. or 3.30 p.m.
Weekends and holidays:
10 a.m., 12.30 p.m. or 3 p.m.
For persons 15 years and older, there is an obligation to wear a FFP-2 mask. For children aged 6-14 years, there is an obligation to wear a community mask.
We ask the parents of children under 6 years of age to encourage the younger ones to wear a mask as well, if possible.
If you are unable to wear a mask, please provide us with your doctor's certificate.
If you have any questions concerning your visit, please feel free to ask.
We look forward to welcoming you back in the museum!
You can find our opening hours here.
---
Museum Café at Petrusplatz:
The café is open.
Monday: closed
Tuesday & Wednesday: 10 a.m.—5 p.m.
Thursday – Sunday: 10 a.m.—6 p.m.
---
Current special exhibitions