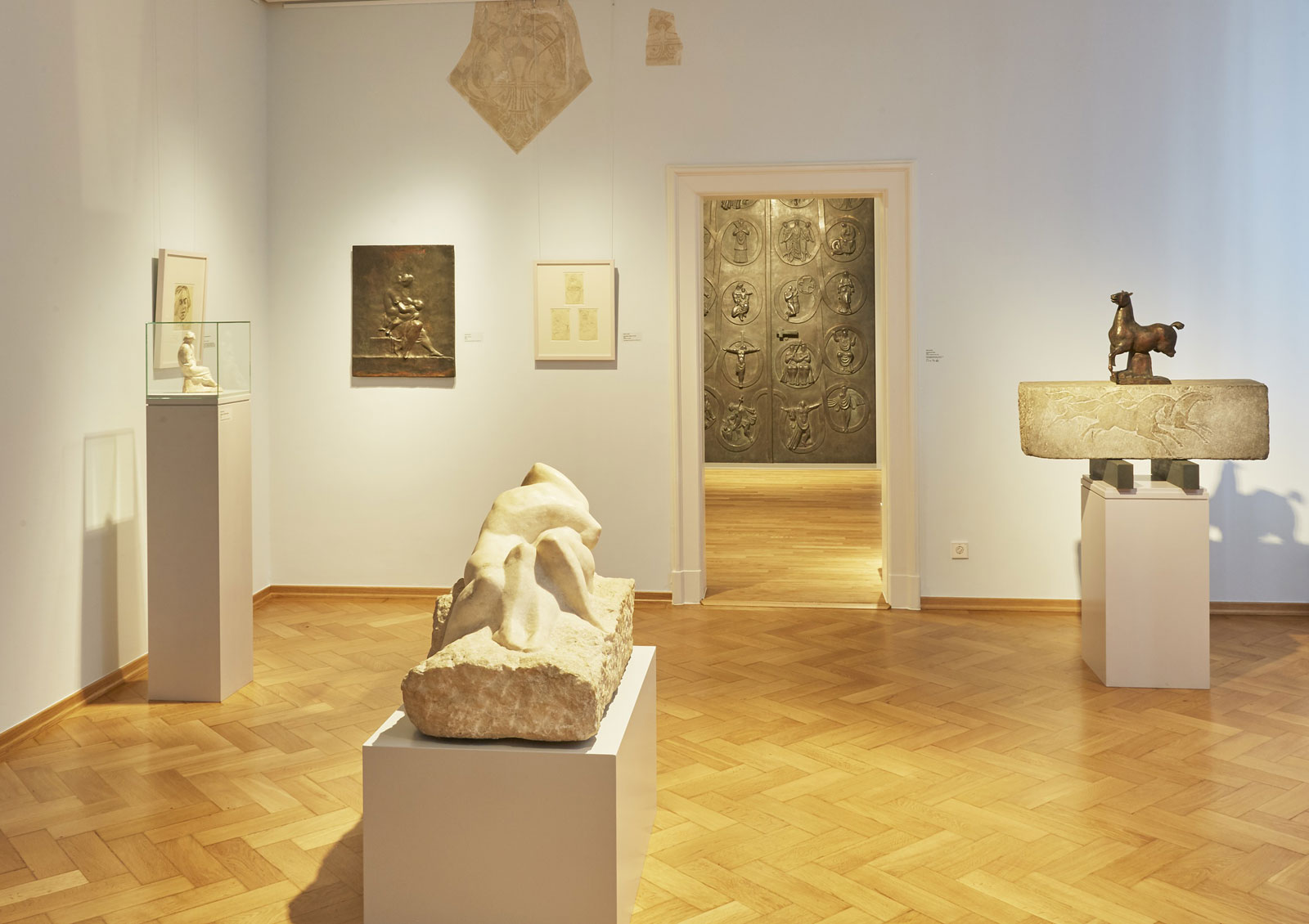 Information on Covid-19
It is very important to us that our visitors feel comfortable and safe with us! Therefore, there are still adapted conditions for your visit to the Edwin Scharff Museum.
Proof vaccination, test or recovery
According to the current Corona regulation, the 3G rule (Geimpft/Vaccinated – Genesen/Recovered – Getestet/Tested) applies to your visit to the museum.
In the case of a rapid antigen test, the test must have been carried out no more than 24 hours previously. In the case of a PCR test, the test must have been carried out no more than 48 hours previously.
Children up to and including five years of age are exempt from compulsory testing.
For more information on the ease of restrictions, please visit the Neu-Ulm County page.
The closest test center can be found in Krankenhausstrasse Neu-Ulm in front of the Donaucenter – opening times: Monday to Friday, 8 a.m. to 8 p.m.
The mask requirement remains in effect.
Art Museum:
If there is an incidence rate of 35 or higher in Neu-Ulm, you must register to visit the Art Museum via
esm-buchungen@post.neu-ulm.de
or by telephone from Mondays to Fridays via +49 731 7050-2520.
We kindly ask for your full contact information.
Please check the current incidence rate before your visit. This can be found on the RKI website: RKI COVID-19 Germany (arcgis.com)
For persons 15 years and older, there is an obligation to wear a medical mask. For children aged 6-14 years, there is an obligation to wear a community mask.
We ask the parents of children under 6 years of age to encourage the younger ones to wear a mask as well, if possible.
If you are unable to wear a mask, please provide us with your doctor's certificate.
If you have any questions concerning your visit, please feel free to ask.
We look forward to welcoming you back in the museum!
You can find our opening hours here.
---
About the
ART MUSEUM
In addition to its permanent collections of the works of Ernst Geitlinger and Edwin Scharff, who was born in Neu-Ulm and gives his name to the museum, the museum regularly puts on different special exhibitions.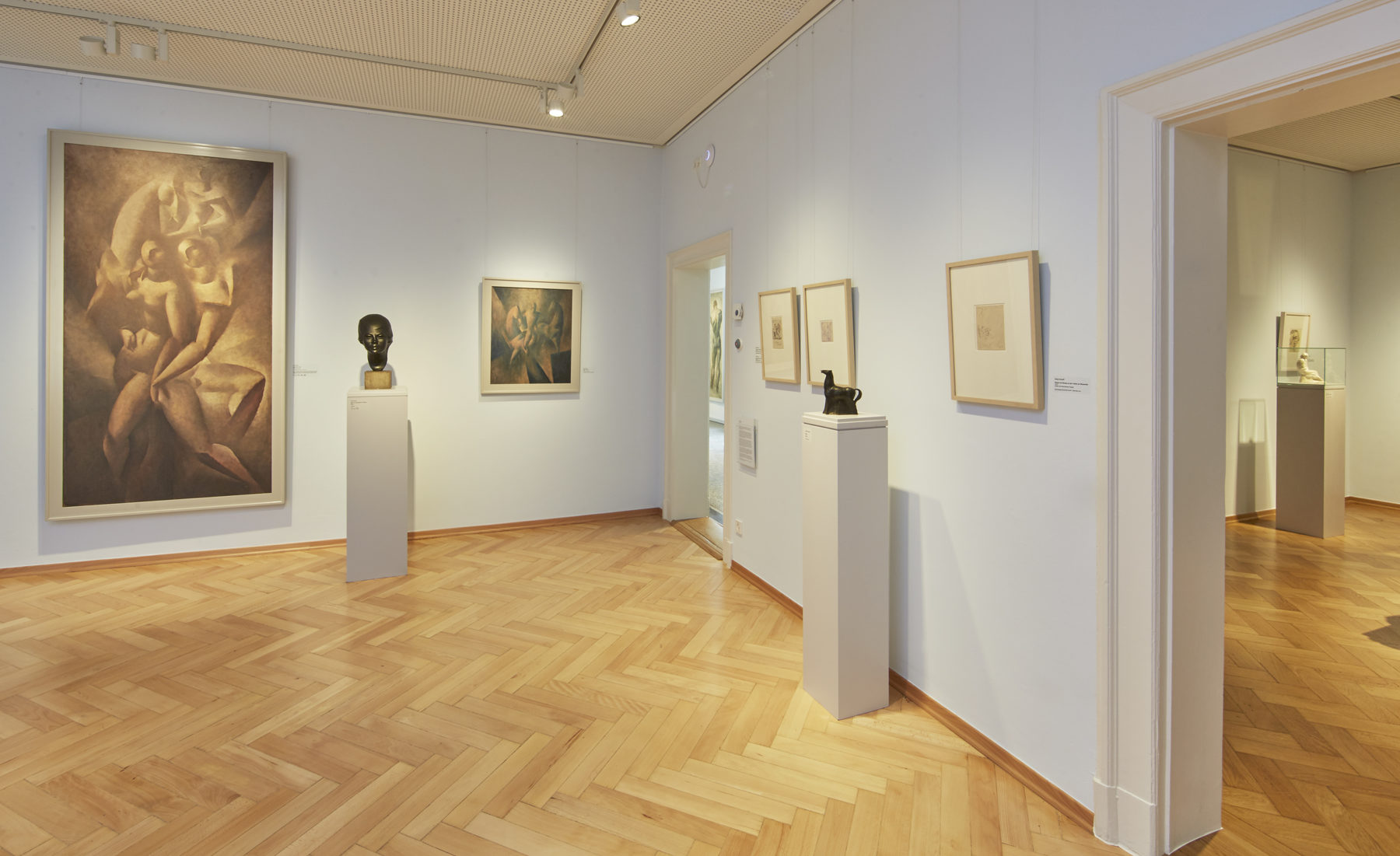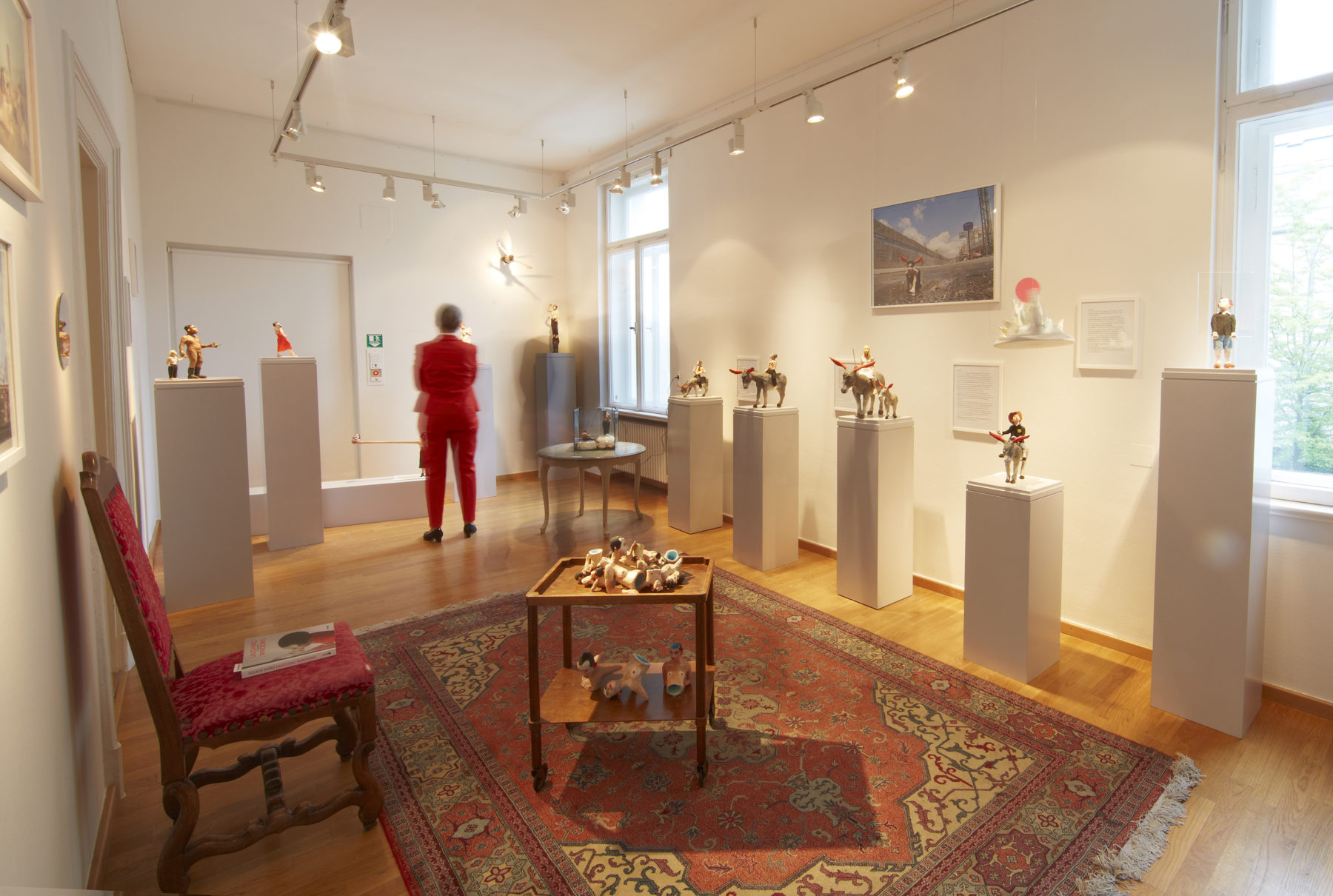 Our emphasis is on the art of the Classic Modernism period, i.e. from the end of the 19th century and first half of the 20th century. From time to time we also take a look at contemporary art. In line with Scharff's artistic work, the museum places a special emphasis on sculpture. The career of Scharff as painter and sculptor, from distinguished professor of sculpture to 'degenerate' artist is representative of the fate of countless artists between the two world wars.
By presenting 50 works by Ernst Geitlinger, the painter and professor of art at the Munich Art Academy, we contrast Scharff the sculptor with a painter of about his own age, who unlike Scharff, did not remain committed to figurative art. On the contrary, he dared to make the great leap forward in the art of the 20th century: from figuration to abstraction.