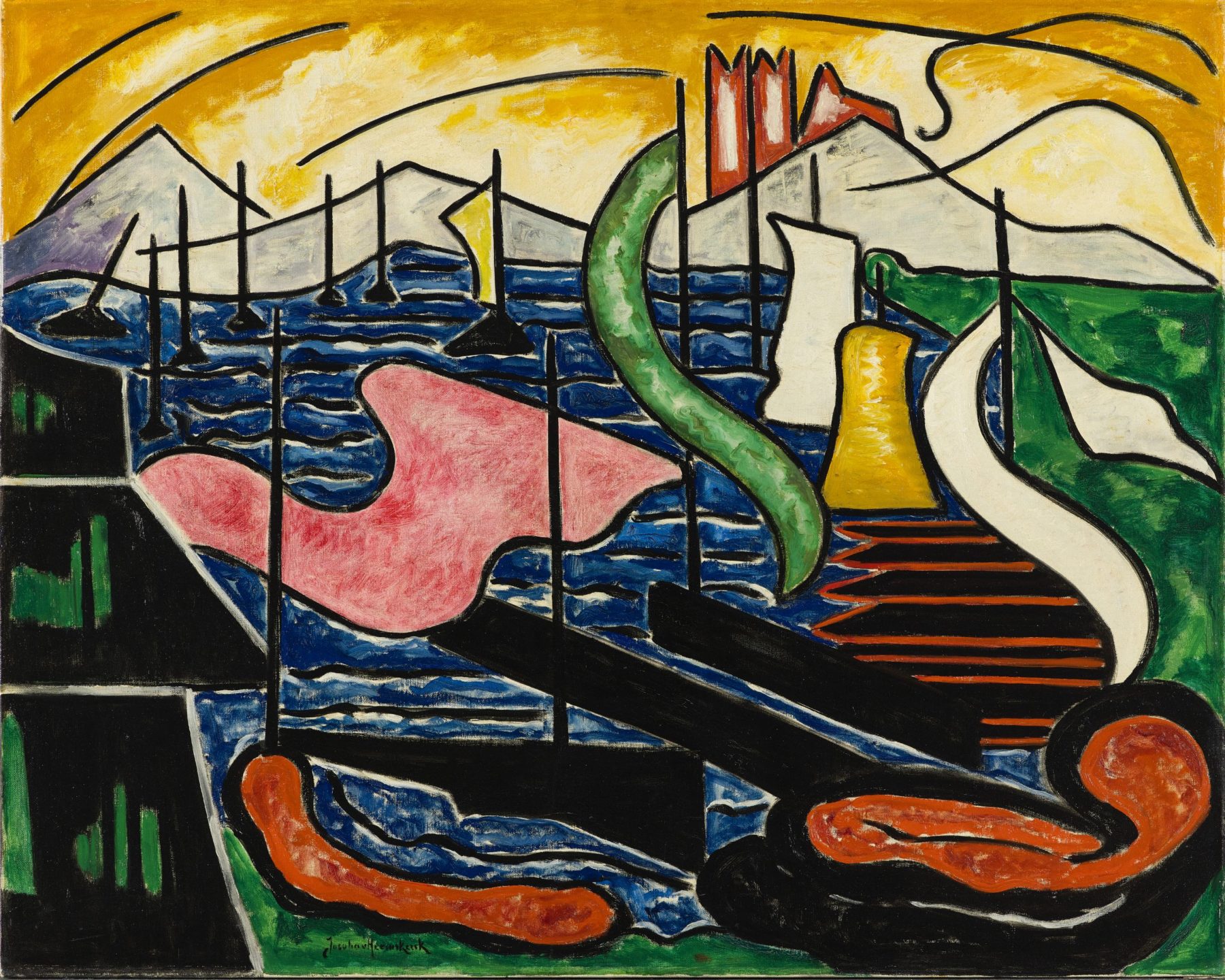 Special exhibition art museum
—
Jacoba van Heemskerck
–
Truly modern
In less than two decades, Jacoba van Heemskerck (1876-1923) created a powerful oeuvre that includes paintings, woodcuts and glass works. Rhythmic compositions of pictorial space, black outlines and an intensive use of colour characterise the Dutch artist's expressive landscape, city and harbour motifs.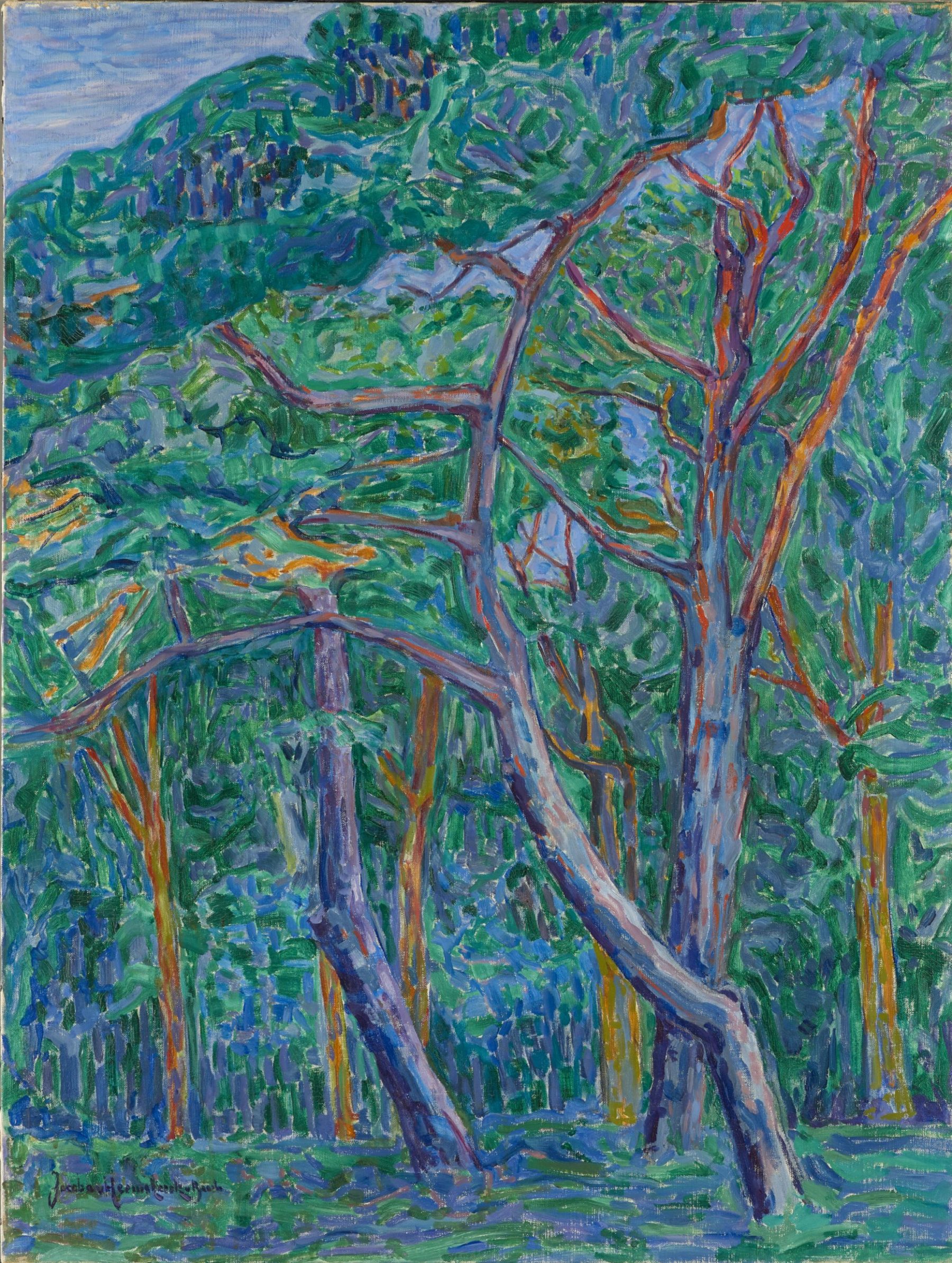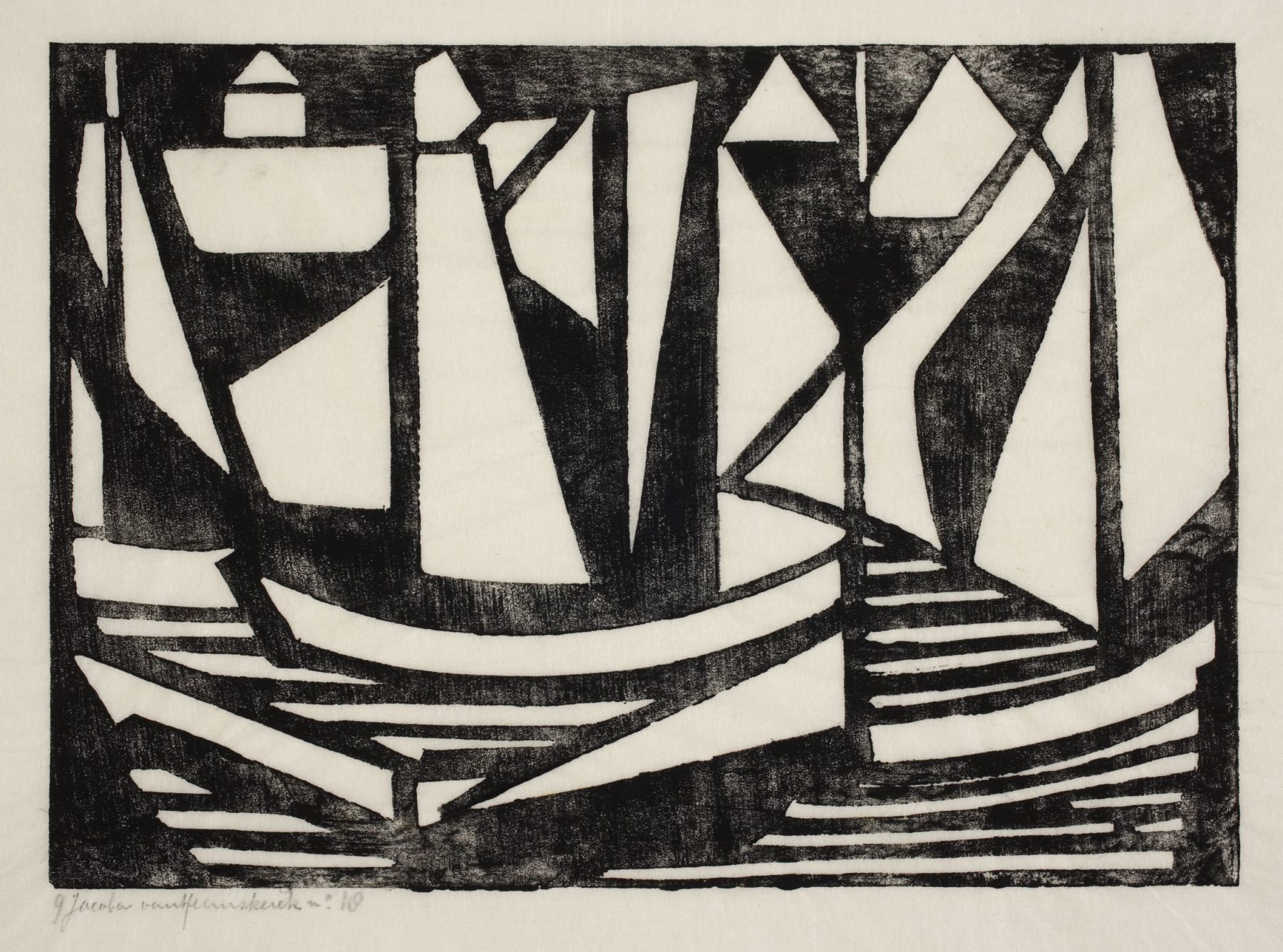 The exhibition shows about 60 works from all creative phases: Paintings, drawings, woodcuts, glass works and mosaics. They range from a representational, strictly rhythmic formal language to an organic, flowing abstraction.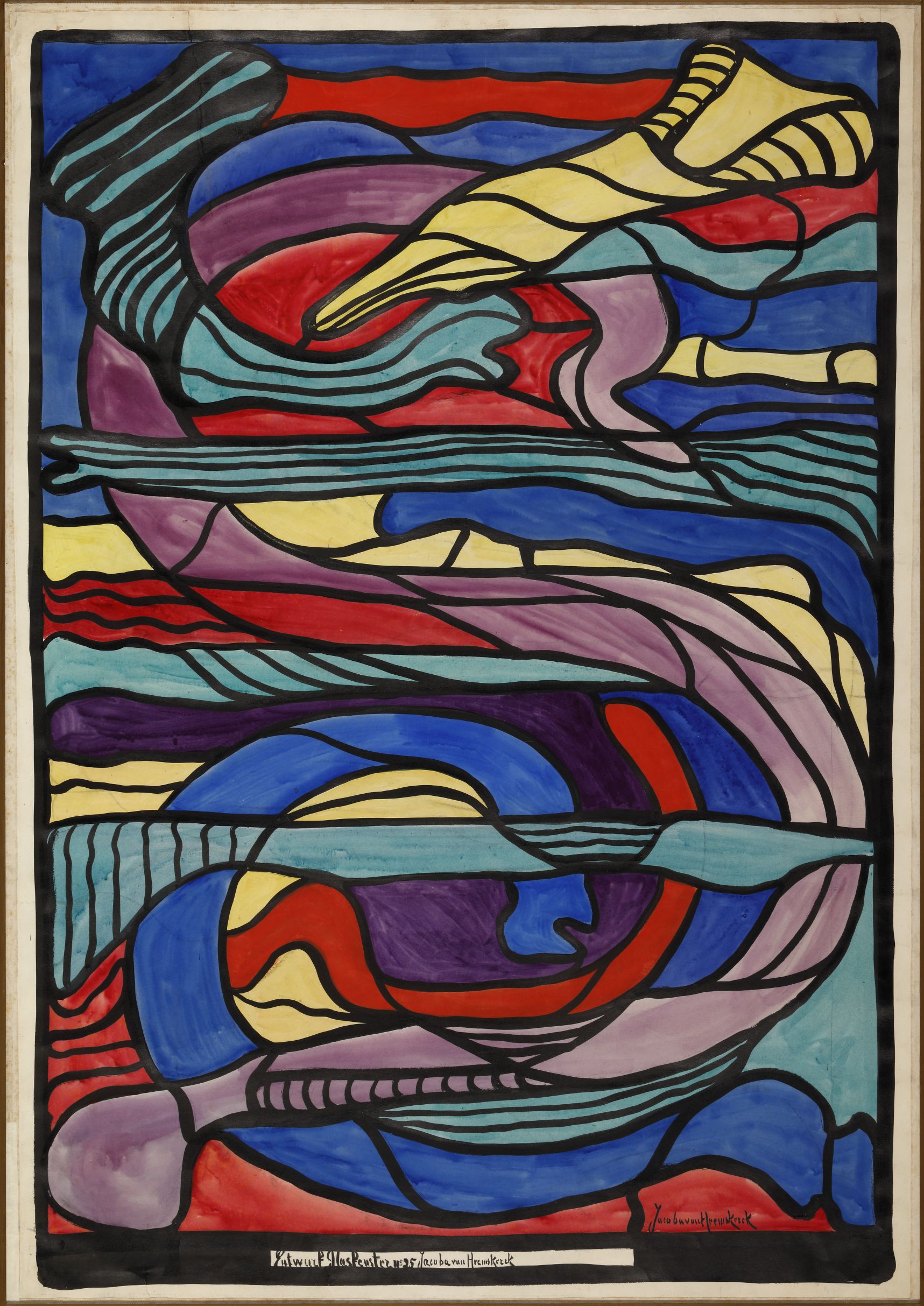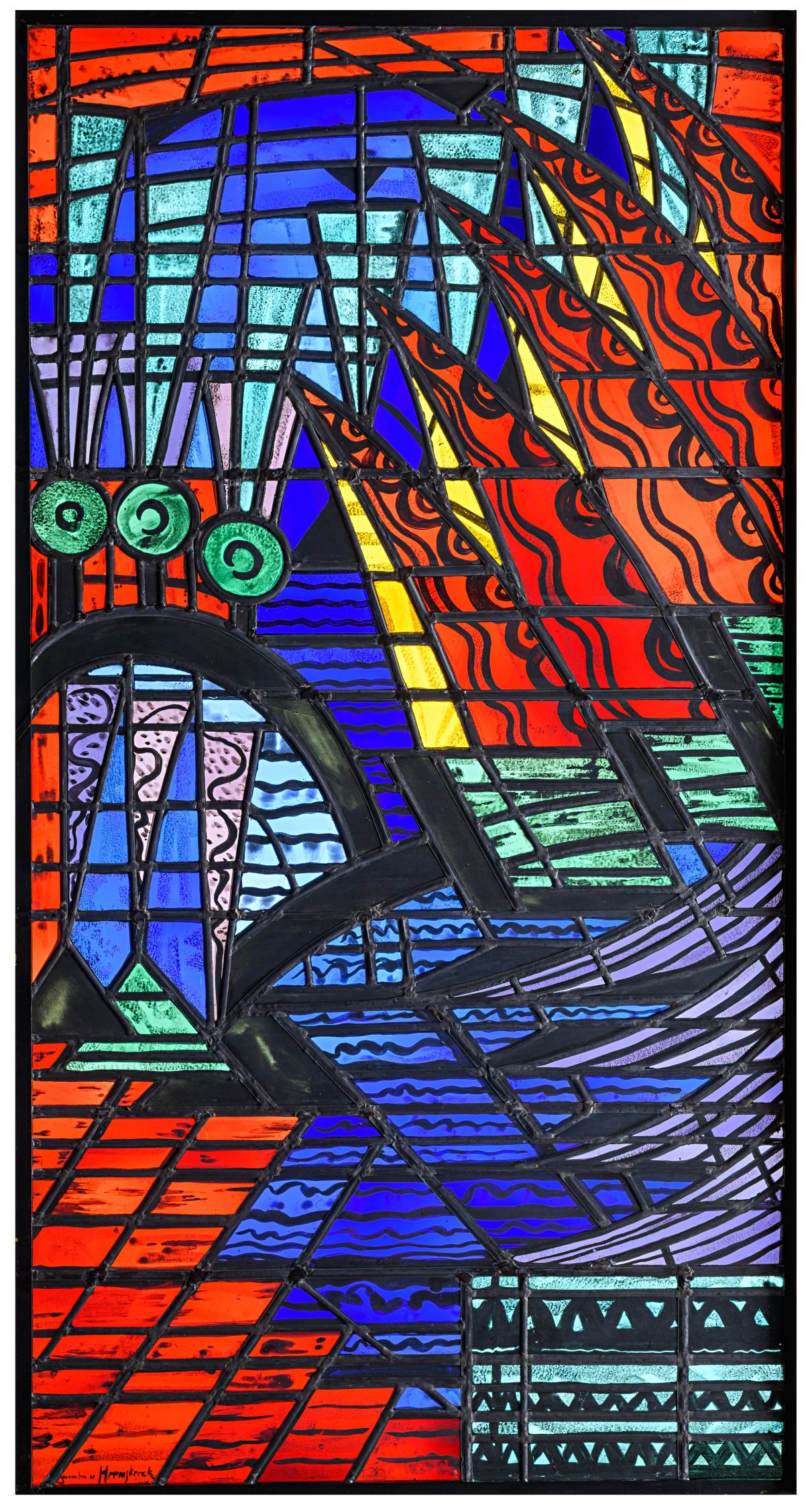 ---
The exhibition project is a cooperation between the Kunstmuseum Den Haag, the Museen Stade, the Kunsthalle Bielefeld and the Edwin Scharff Museum Neu-Ulm. It is under the patronage of Ronald van Roeden, Ambassador of the Kingdom of the Netherlands to Germany.

Curators: Luisa Pauline Fink, Dr. Henrike Mund
Jacoba van heemskerck
:
Truly modern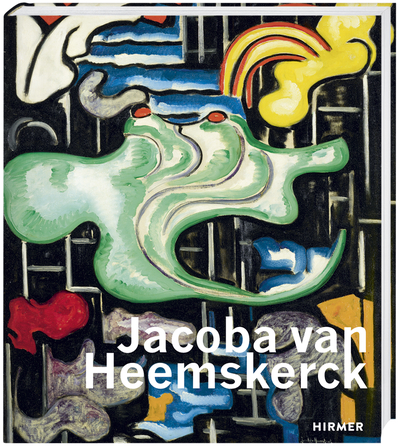 Ed.: Kunsthalle Bielefeld, Kunstmuseum Den Haag, Museen Stade, Edwin Scharff Museum Neu-Ulm
München 2021. 160 pages
€ 29,90
English and German edition available.
The accompanying exhibition catalogue (Hirmer Verlag) is sponsored by the Ernst von Siemens Kunststiftung.
---
---
Head photo: Jacoba van Heemskerck, Bild Nr. 33 (Meer mit Schiffen) (picture no. 33, ships on the sea), 1915, oil on canvas, 80,5 x 100,5 cm. © Kunstmuseum Den Haag. Photo: Kunstmuseum Den Haag
---
Guided tours, workshops and events
Sorry, nothing to display.