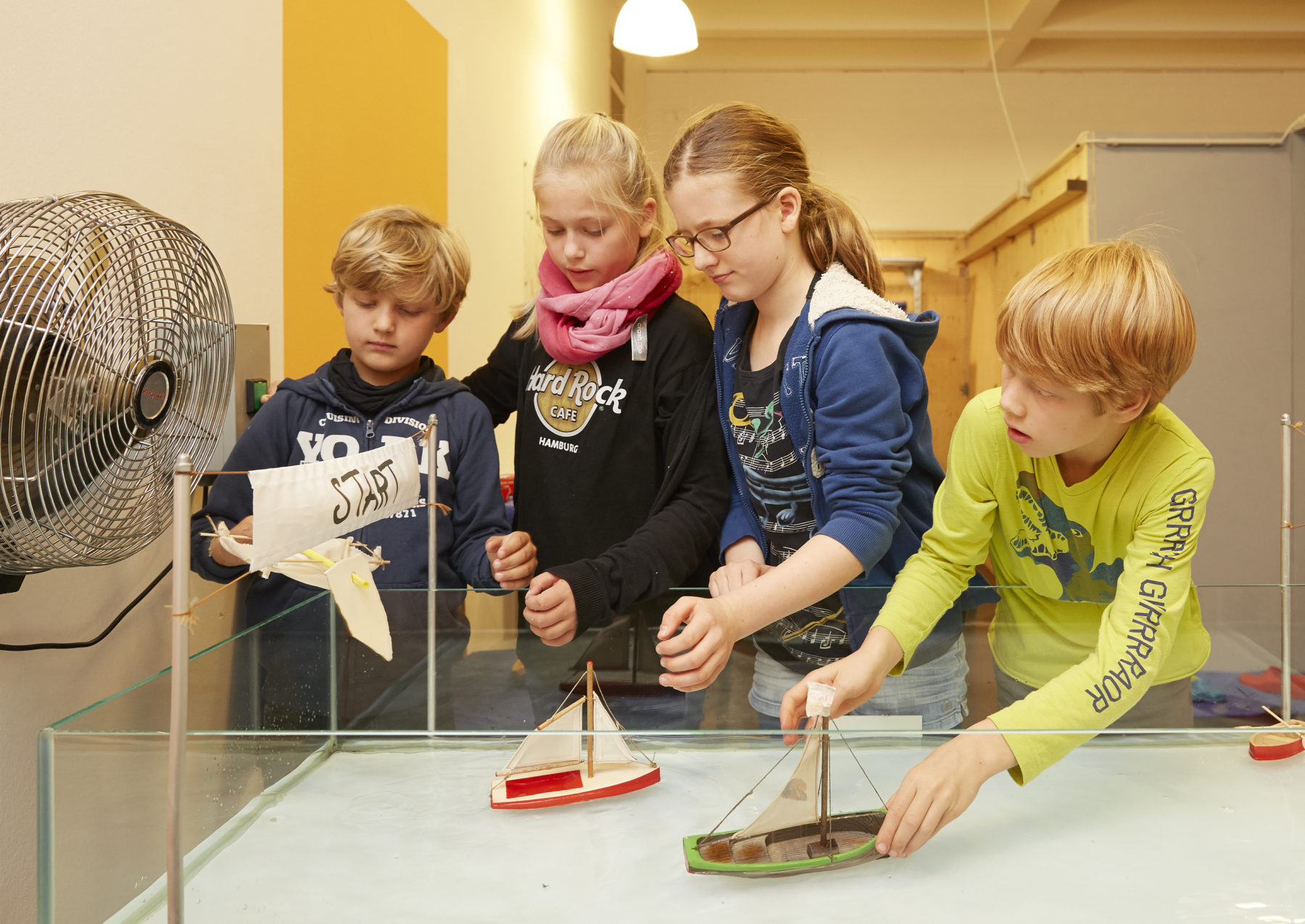 —
Totally driven
–
Discover how the world moves!
We are constantly on the move, always moving, want to get here and there, we want to get there quickly, we want to get far, we walk, drive, swim, fly, that's totally crazy – but how exactly does all this mobility work?
Why does a plane stay in the sky?
Why does a fully loaded ship not sink?
Why do tractors need such big tyres?
And why do people usually wear shoes?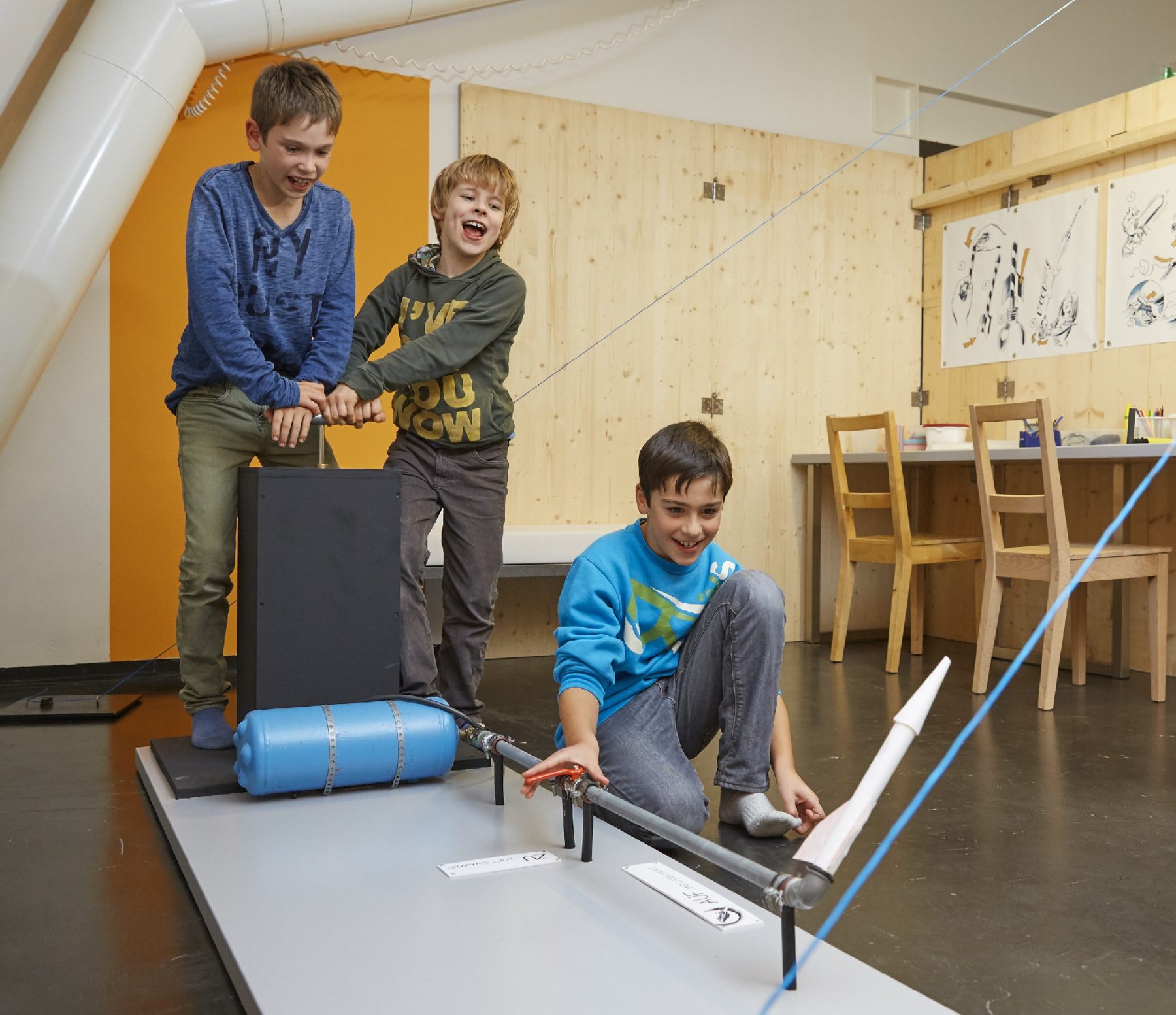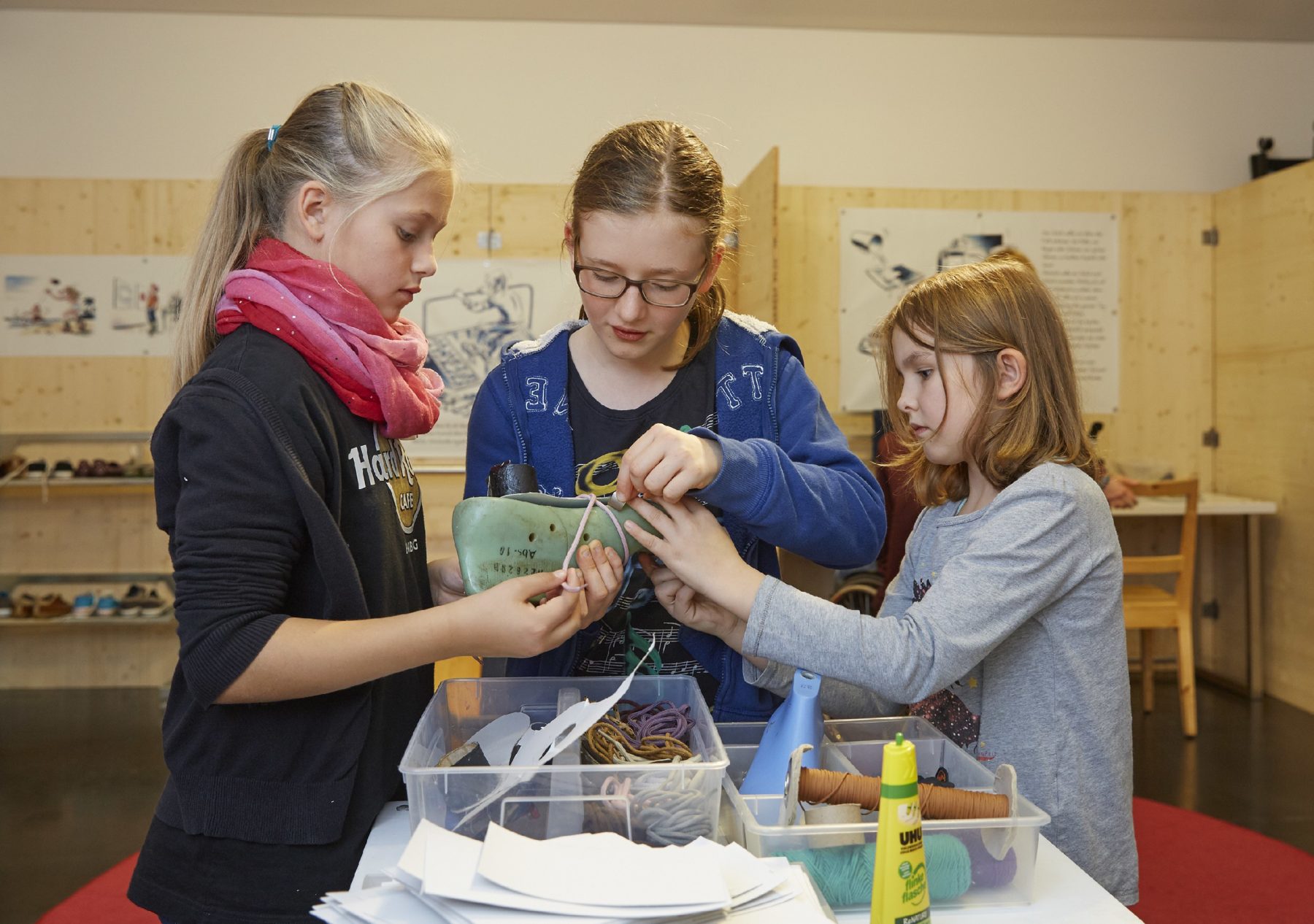 On an expedition through technology and the natural sciences you can explore the different ways of motion: by rail or water, in the air, on wheels, in space or on foot. You can build ships and race them, invent your own shoes, build conveyor belts across space, walk in the footsteps of great explorers and researchers, and almost even fly into space in rockets. You can ride a bus or invent fantastic means of transport, you set in motion and steer, you pay attention to ecological aspects and are amazed at how historical inventions are constantly evolving.
More than 50 interactive stations such as "workshop laboratories" and "stops" demonstrate the laws of nature and provide an understandable introduction to mobility issues.
An interactive hands-on exhibition by the Graz Children's Museum FRida & freD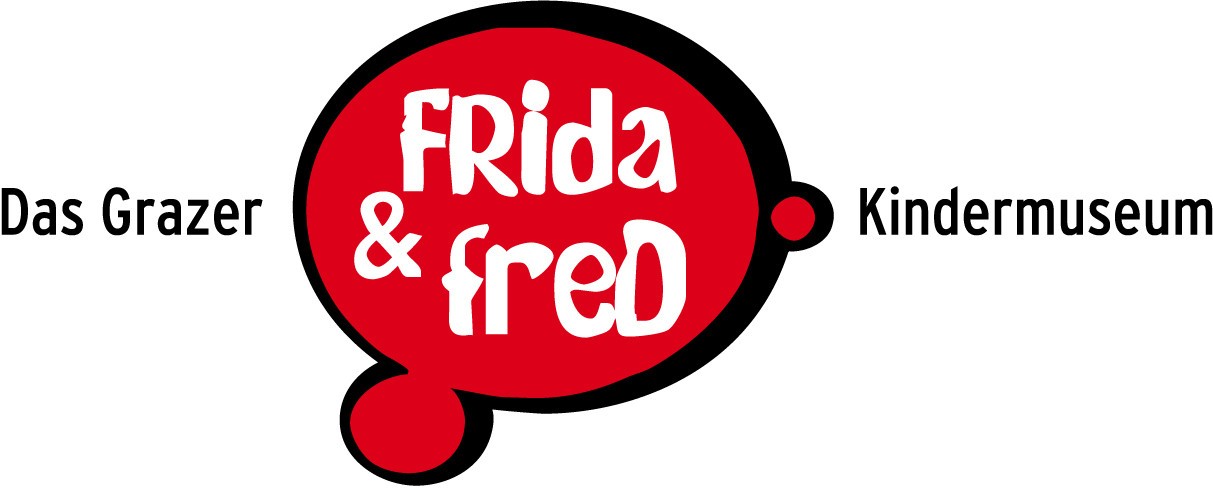 We say thank to our sponsors