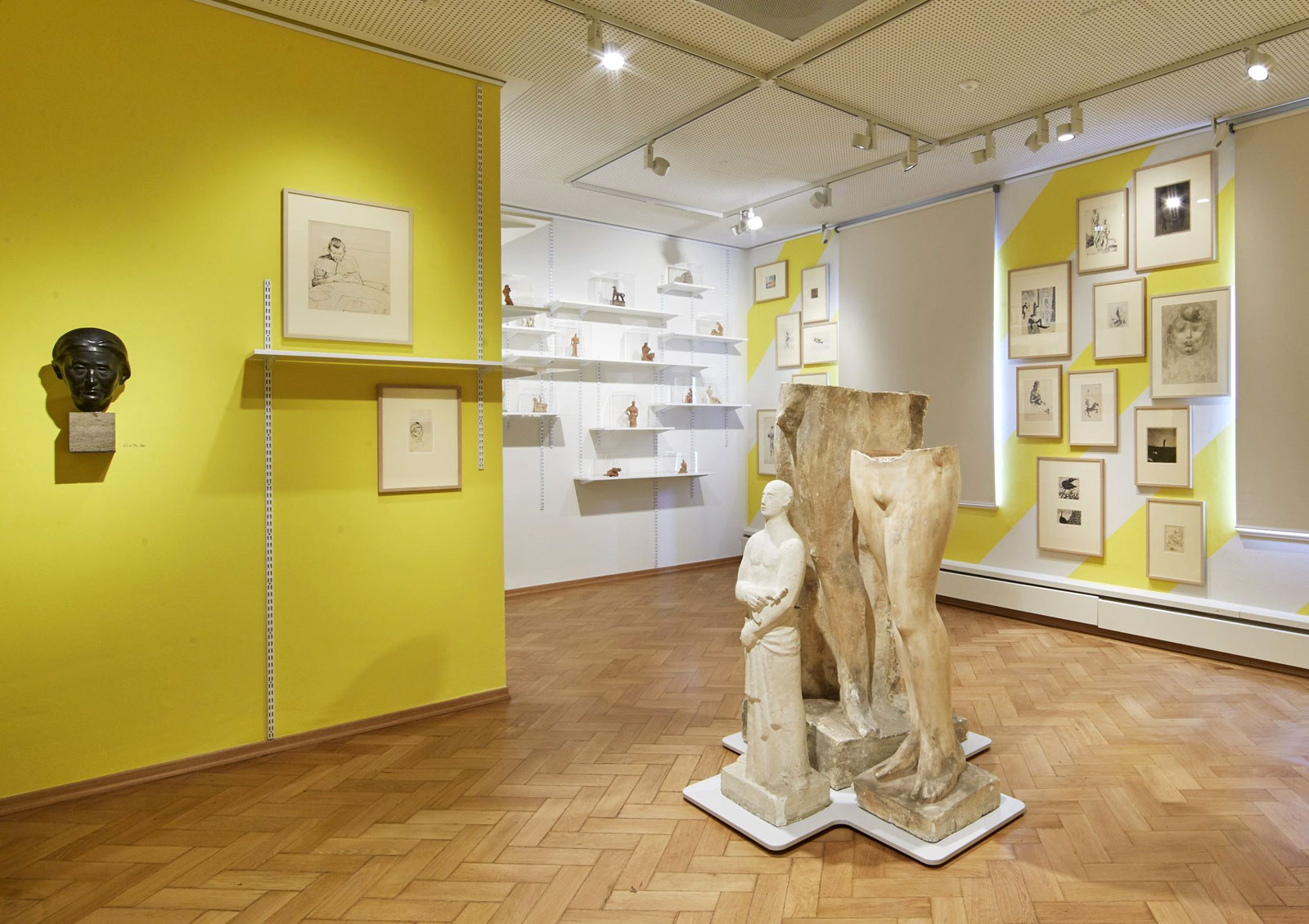 Intervention art museum
—
POSTPRODUcTION
–
STEFAN WISSEL IN DIALOGUE WITH EDWIN SCHARFF
At the invitation of the museum, Stefan Wissel explores Edwin Scharff's works and their presentation in the museum. His artistic interventions, resonances and exaggerations offer new perspectives on the familiar work and open up productive spaces for thought and association.
Parallel to this, Wissel's artistic staging of an exhibition room with works by Edwin Scharff – realised in February 2018 – will be on view.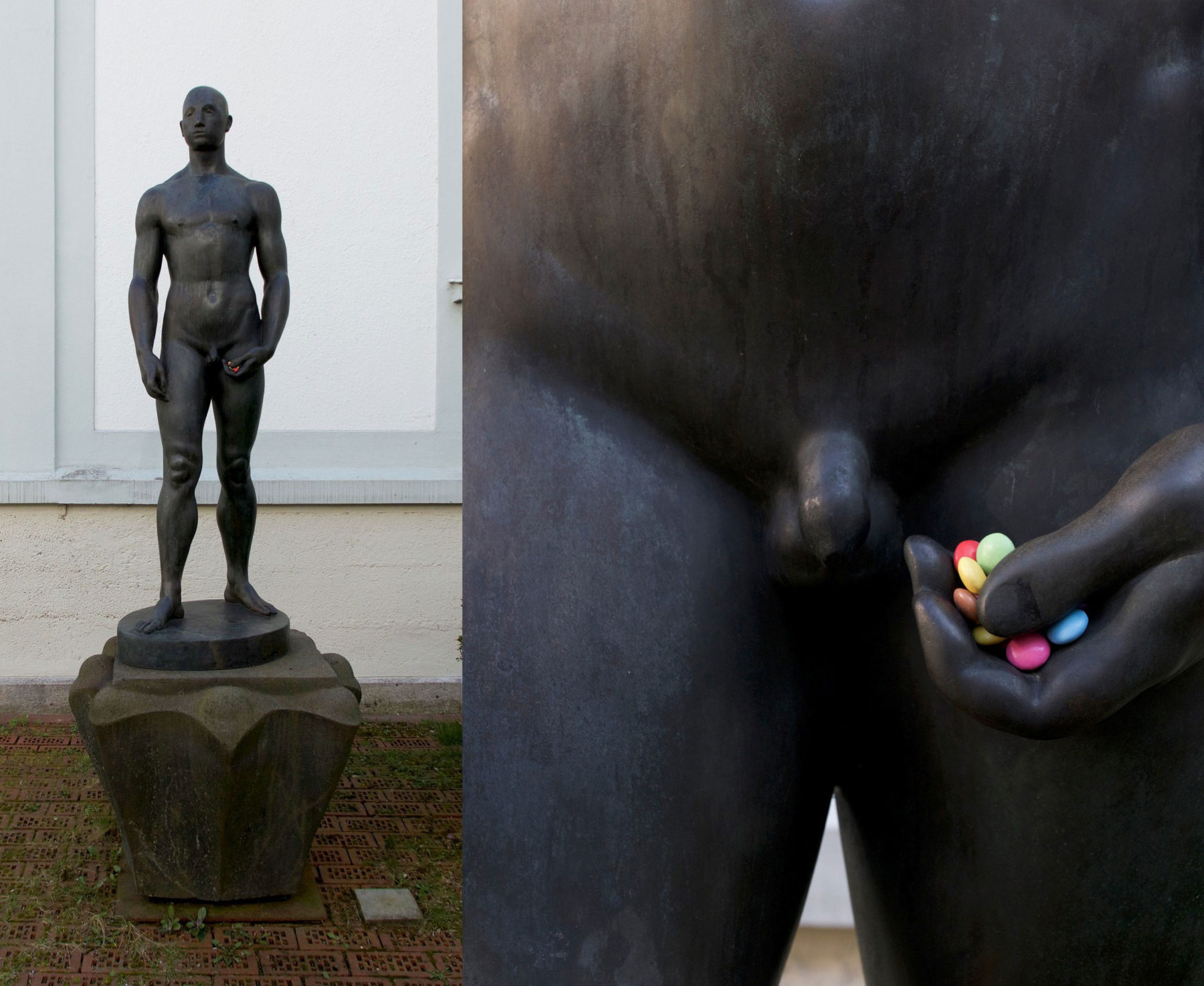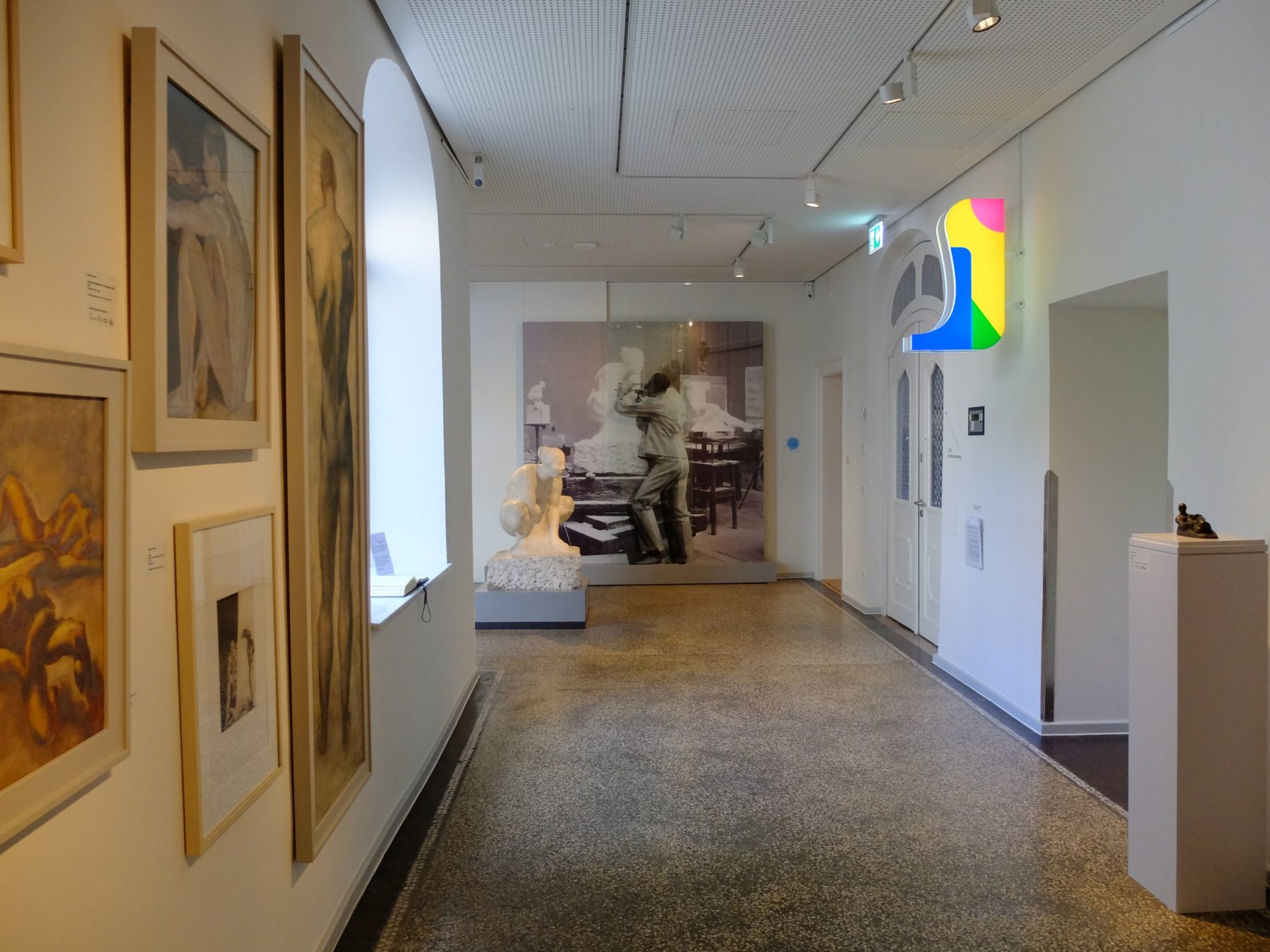 In 2018 the artist and art professor Stefan Wissel has intensively studied the work of Edwin Scharff and the large collection of the museum. The museum management had the following questions about the initiation of this intervention: How can the huge collection, from which only a few pieces can be presented, visualise? How can it be made clear that is only a selection and therefore an interpretation? And more important: How relevant is Scharff's art still today?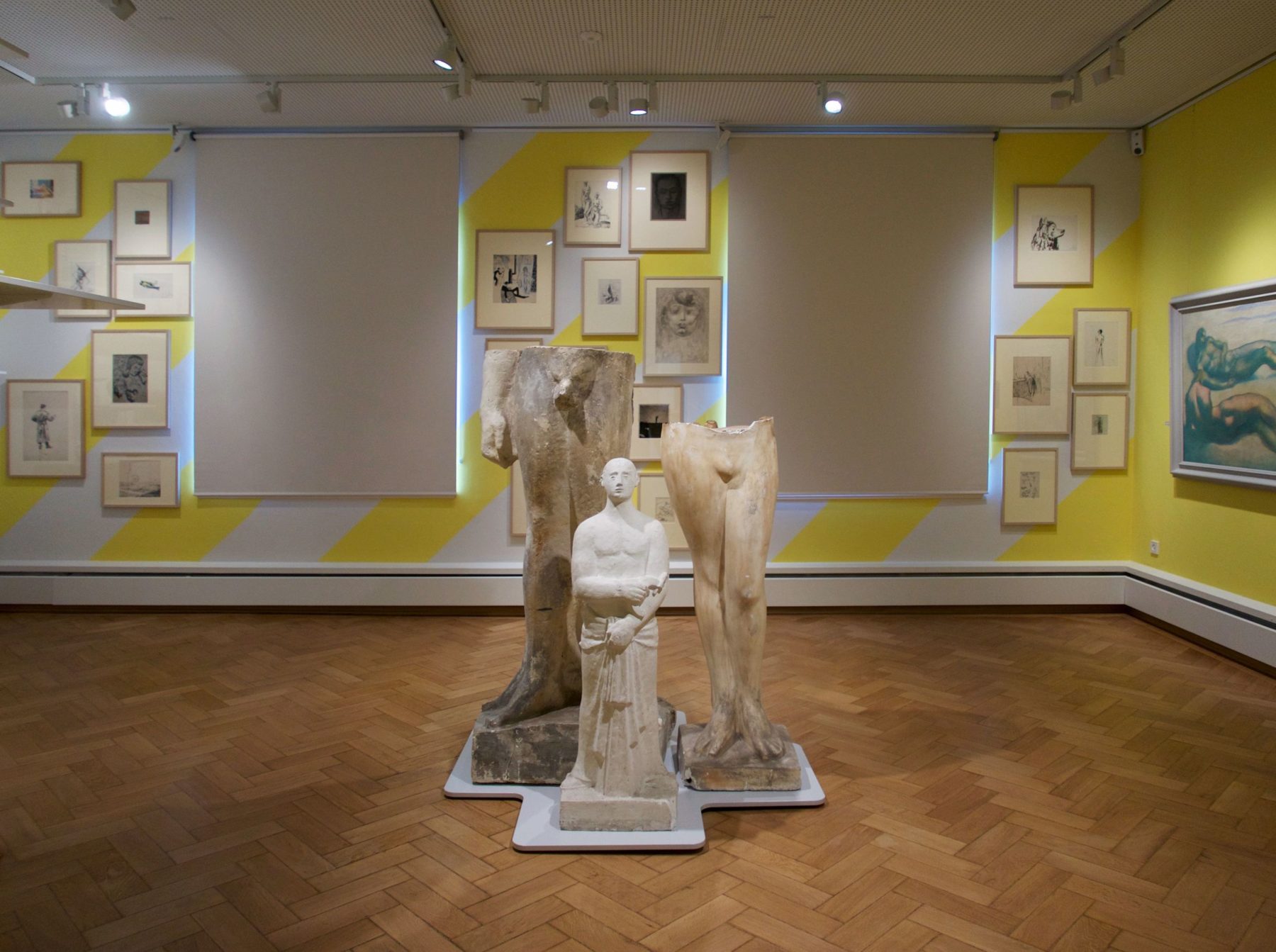 Led by these questions, Stefan Wissel has curated and conceived the first exhibition room of the permanent collection. It is the prelude to a deeper examination of Scharff's work, which since 2019 has been represented by the exhibition "Postproduction. Stefan Wissel in dialogue with Edwin Scharff" on the occasion of the 20th anniversary of the museum.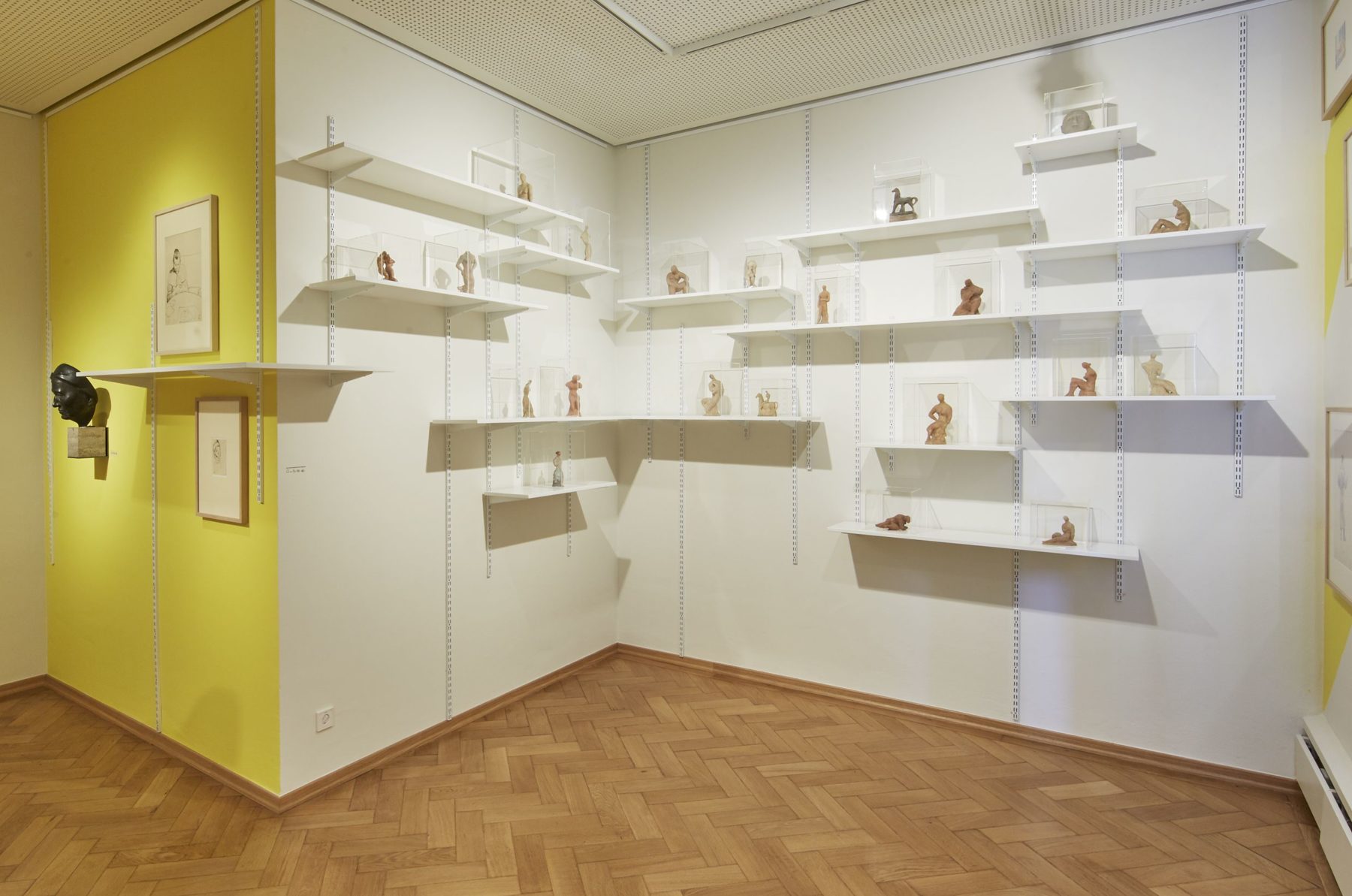 Stefan Wissel (*1960 in Hamburg) lives and works in Düsseldorf. The artist also created the collage in the museum café: "Young persons' guide to Edwin Scharff", 2018, C-print.