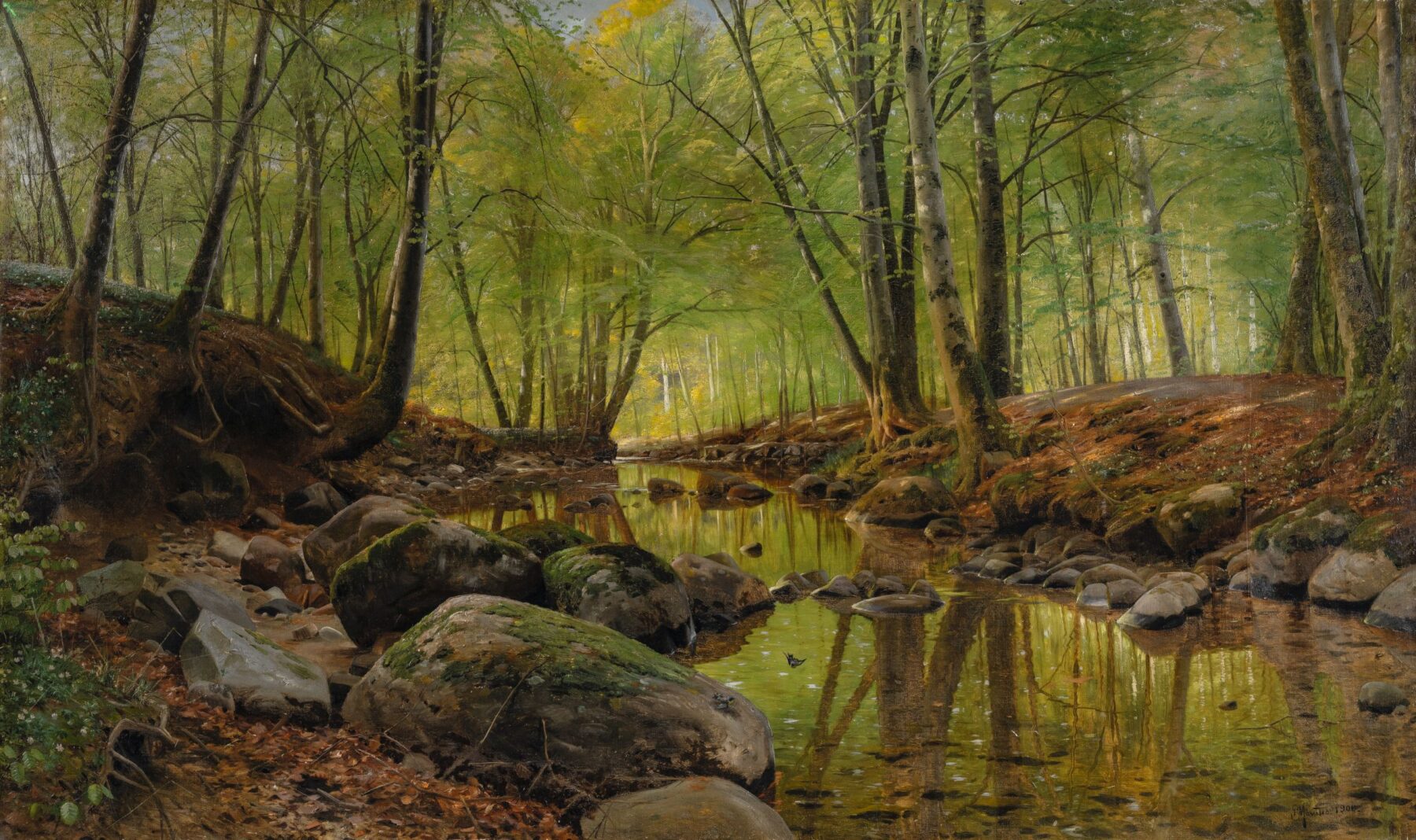 Special exhibition art museum
—
On the essence of nature
–
Two centuries of sensed art. The collection Andreas Gerritzen
"On the Essence of Nature" presents a remarkable private collection of representational art of the 19th and 20th century, complemented by individual positions of contemporary art. European landscape painting of the 19th and early 20th century is the main emphasis of this exhibition as well as highlights of still life painting, in which the homage to beauty and the knowledge of transience come together in a contemplative moment.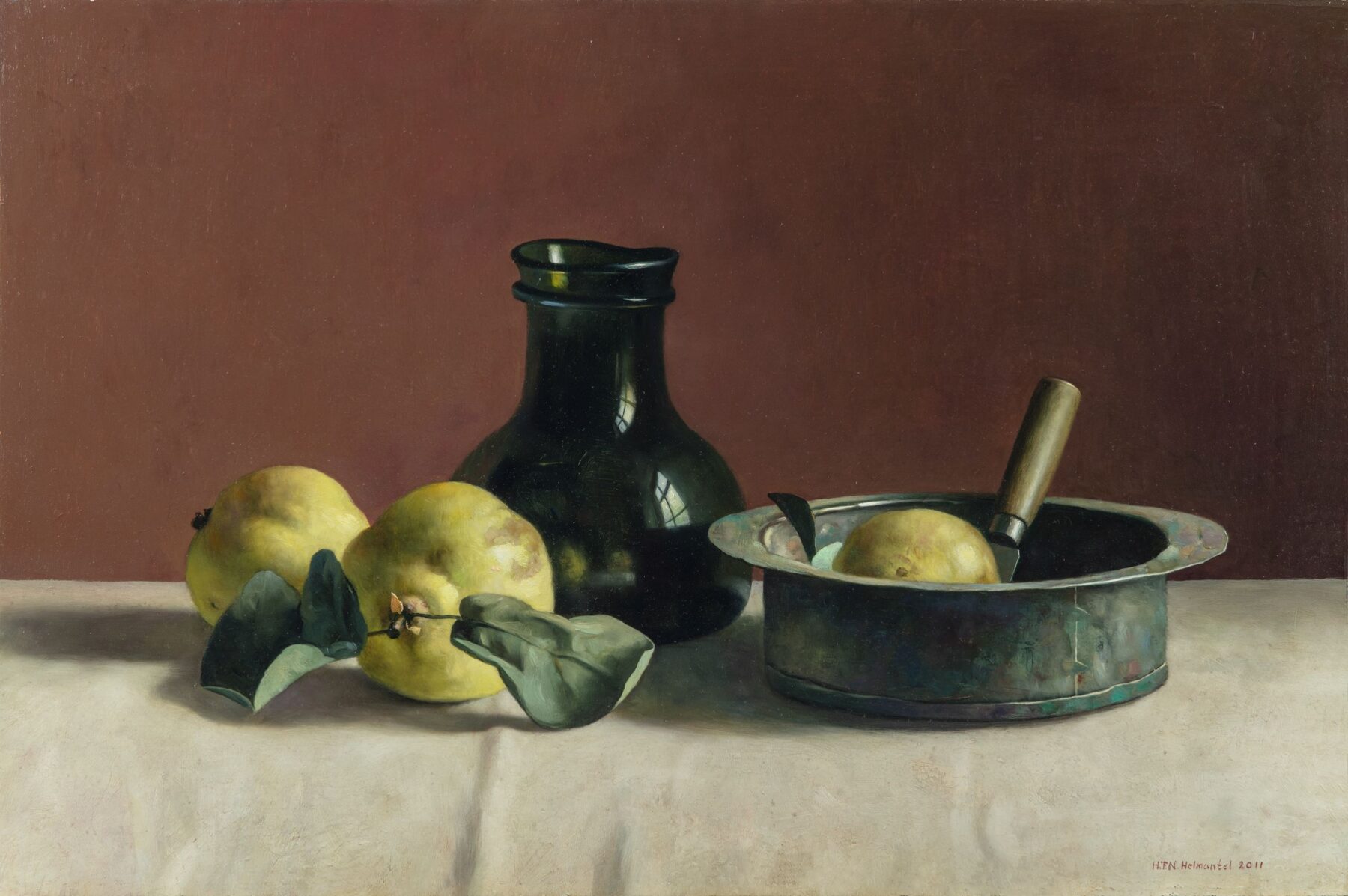 The earliest works in Andreas Gerritzen's collection were painted at a time when progressive-minded painters confidently question the supremacy of history painting, leave their studios and study nature in the open air. Their focus is not the sublime and dramatic, but the unspectacular – an unheard-of approach at the time. The painters of the Barbizon school were concerned with accurately capturing different weather and lighting conditions in order to give a faithful depiction of nature. Around 1830, this group turned away from the classical-idealistic landscape advocated by the academies and instead sought to capture the immediate impression of nature. Camille Corot and Charles-François Daubigny – two protagonists of the Barbizon school – are represented in the exhibition, as are Max Liebermann, Carl Spitzweg and Peter Burnitz, who all pay tribute to the French pioneers. Similar to the Düsseldorf painters Johann Wilhelm Schirmer or Carl Friedrich Lessing, they contribute to the self-empowerment of landscape painting, which finds a further climax in the paintings of Camille Pissarro.
The paintings created by Otto Modersohn from the turn of the 20th century onwards oscillate between a faithful depiction of the earthy, lumpy moorland landscape and a fundamental examination of the character of a landscape. Together with the other painters of the Worpswede artists' colony such as Hans am Ende or Fritz Overbeck, Modersohn's works form an important focus of the exhibition. The Worpswede paintings, which include a work by Paula Modersohn-Becker, are juxtaposed with figurative sculptures by Gerhard Marcks, Joachim Karsch and Ernst Barlach. Like their artist colleague Edwin Scharff, they made it their task to create a vivid image of a specific person and yet at the same time to give a generally valid idea of what it means to be human.
The outstanding artistic testimonies to the perception of nature, as they are gathered in the exhibition as landscape paintings, still lives, but also as the nature of man in figurative sculpture, appear in a synopsis as two centuries of sensing art. Nature asserts itself as a counterpart whose complex essence each artist has to penetrate, fathom, interpret and illustrate anew in his or her own way.
---
Head photo: Peder Mørk Mønsted, Frühling am Bachlauf bei Saeby (Spring by the stream near Saeby), 1900, Oil on canvas, Collection Andreas Gerritzen, Photo: Helge Mundt, Hamburg.
---
Guided tours, workshops and events on the exhibition
special event . On the essence of nature

:

Exhibition opening

guided tour . On the essence of nature

:

Guided tour

guided tour . On the essence of nature

:

Guided tour

special event . On the essence of nature

:

art.mosphere

On this evening, the art museum and café will remain open until …

read more

guided tour . On the essence of nature

:

Guided tour

guided tour . On the essence of nature

:

Guided tour with written interpreter

The tour is accompanied by a written interpreter. Hearing impaired people can …

read more

guided tour . On the essence of nature

:

Guided tour

guided tour . On the essence of nature

:

Guided tour

guided tour . On the essence of nature

:

Guided tour

guided tour . On the essence of nature

:

Guided tour

guided tour . On the essence of nature

:

Guided tour with written interpreter

The tour is accompanied by a written interpreter. Hearing impaired people can …

read more

guided tour . On the essence of nature

:

Guided tour

guided tour . On the essence of nature

:

Guided tour

guided tour . On the essence of nature

:

Guided tour