Special exhibition art museum
—
DISTINGUISHED!
–
Hamburg's Edwin-Scharff-Prize winners
"He was the first among Hamburg's artists, the pride of our new university," the Senator for Culture formulated in 1955 in his funeral speech for Edwin Scharff. He therefore named the State Prize for artists situated in Hamburg, which was donated in the same year, after the revered sculptor who had headed the sculpture class after the Second World War. Since then, the coveted cultural prize has been awarded annually to artists and artist couples.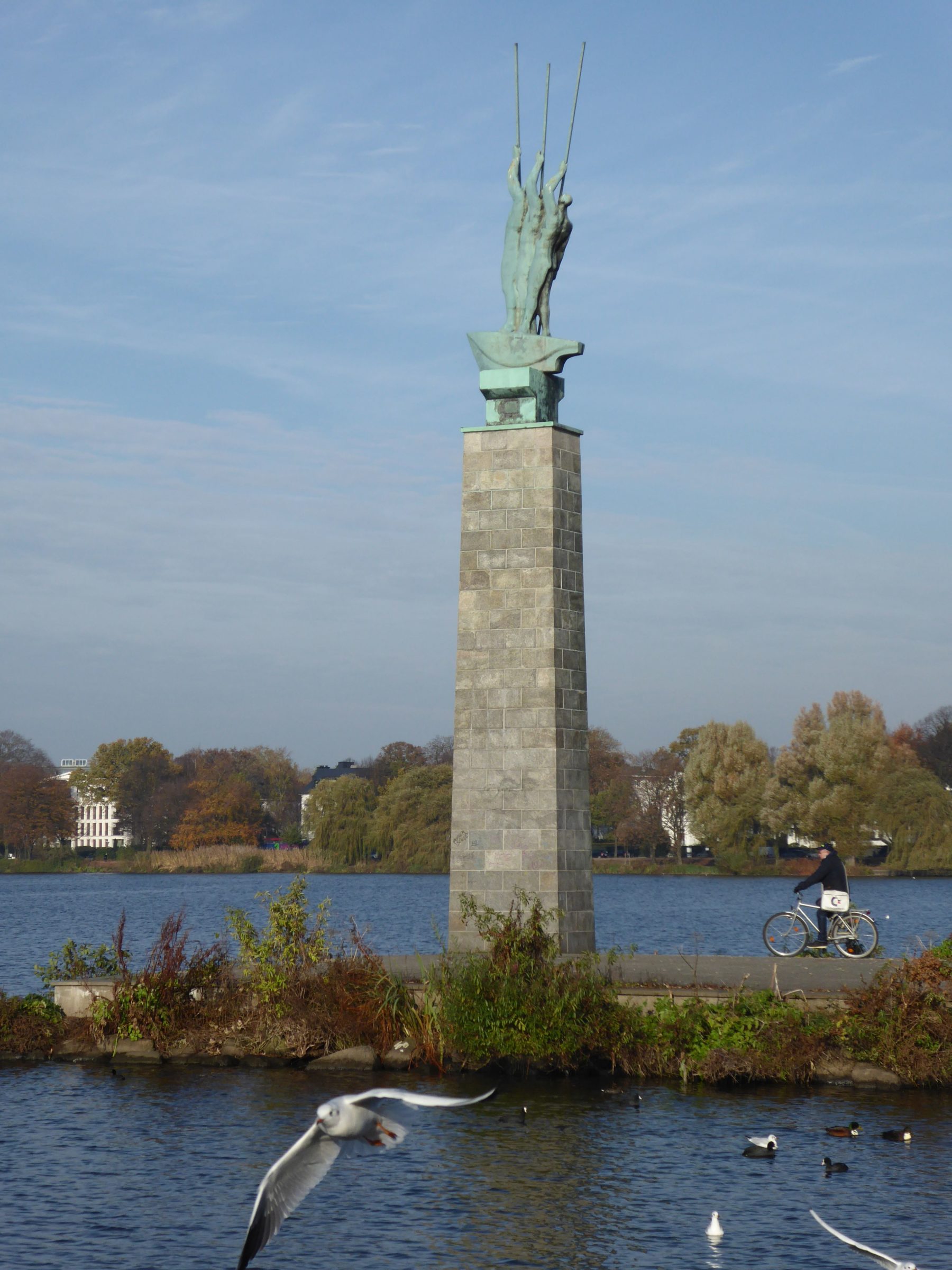 Based on the extraordinarily successful students of Scharff, the exhibition presents ten prizewinners who conquered the international art scene, starting in Hamburg. The spectrum of works ranges from painting and sculpture, video art and photography to minimal and conceptual art.
In addition to works by Scharff students Ursula Querner (1921-1961) and Manfred Sihle-Wissel (born 1934), the Neu-Ulm exhibition presents eight other important contemporary positions. For example, the staged photographs of Anna (1937-2020) and Bernhard (1937-2011) Blume with their subversive mischief demonstrate what happens when "sculptures" are charged with metaphysical meaning. The conceptual work of Hanne Darboven (1941-2009), an artist influenced by Minimal Art, is quite different. She invented a method for capturing the passing of time ̶ in wall-filling series of images and in the translation of her mathematical language into music. Both can be seen and heard in her "OPUS 26".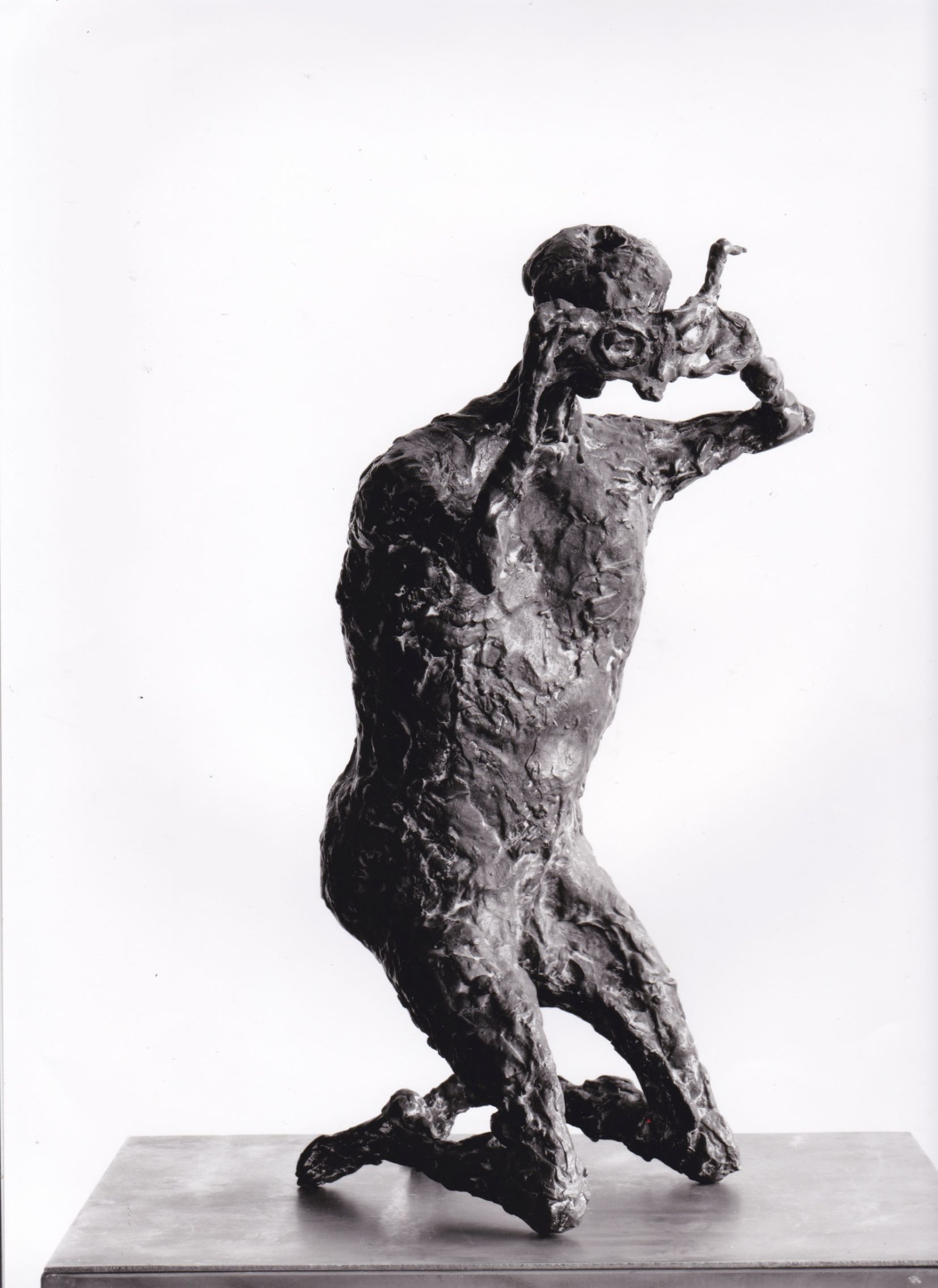 The art of Franz Erhard Walther (born 1939) abolished the separation between artist, work and viewer and thus fundamentally changed the way art is viewed. His "Angles, Trains and Stands" are intended for use by museum visitors, who, walking and posing on them, become sculptures themselves and thus help to shape the work. Wiebke Siem (born 1954) continues Walther's ideas.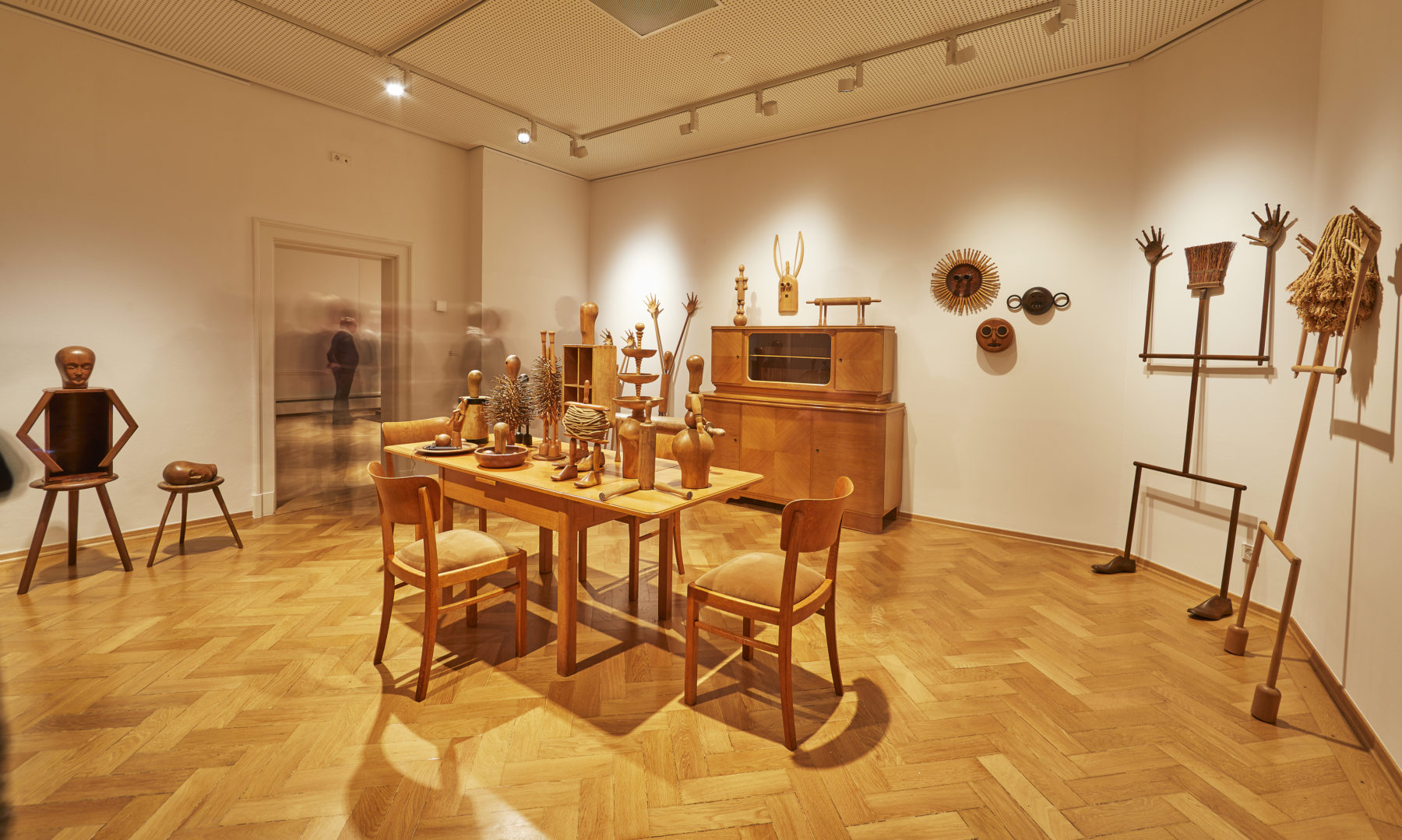 In contrast, Andreas Slominski (born 1959) sets traps for the viewer, both literally and metaphorically. He demonstrates that art is (almost) always the illusion of something else with his "Hamster Trap". In contrast, the painter Daniel Richter (born 1962) devotes himself to a current socio-political theme in his series of paintings on the subject of "flight". As if seen through a thermal imaging camera of border guards, he shows figures that seem to fall or run away. The poster artist Holger Matthies (b. 1940) also stimulates reflection on power, environmental pollution and racism.
Finally, the 2018 prizewinner, Michaela Melián (born 1956), picks up on a socio-political discussion with her audiovisual room installation, which has for some time been a frequent topic of discussion among artists in urban space: Visions of life in the city.
The exhibition was curated by Dr. Friederike Weimar.
The exhibition catalogue (in German) is available in the museum shop or by mail to esm@neu-ulm.de.
Header image: Michaela Mélian, Luna Park, 2012, installation Edwin Scharff Museum, © VG Bild-Kunst, Bonn 2019. Photo Edwin Scharff Museum, Nik Schölzel